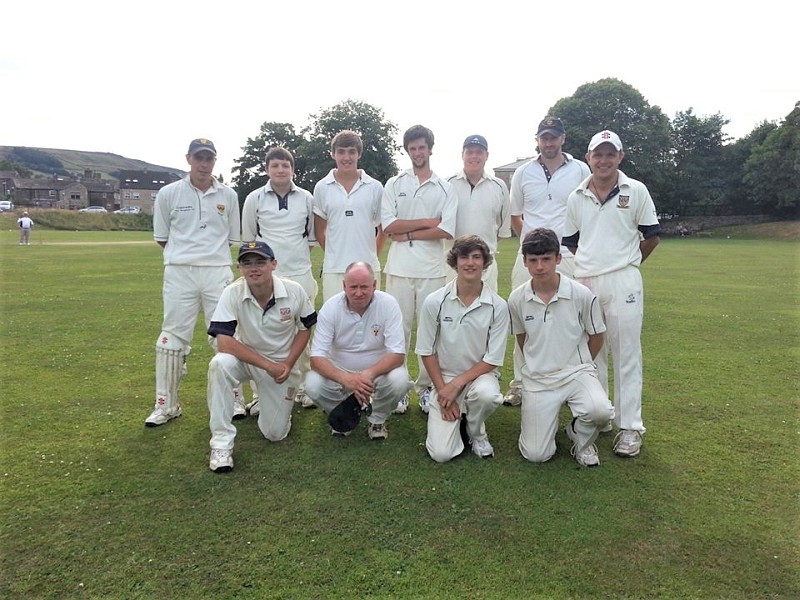 Sutton 2nd XI 2013
Back row: Mark Allport, Kane Booker, James Bannister, Danny Ridehalgh, Craig Sanderson, Chris Vollentine, James Marshall
Front row: Ryan Fountain, David Holdsworth, Josh Franklin, George Blackwell
This picture was taken in 1953 following completion of some improvements at the Sutton ground which involved installing fencing alongside the boundary. I believe the event was undertaken at a game between Sutton and Gargrave.

Names from right to left:
A Hargreaves
F Dickinson
Irene Dickinson
C Gill
F Boocock
F Barrett
E Seward
R Hardaker
R Hargreaves (league president)
E Holdsworth
J Filkin
E Stowell
C Pritchard (league official)
J Hannam
J W Charlesworth (league secretary)
F Gill (Sutton chairman)
K Pickles
Mr Bramley (Sutton secretary)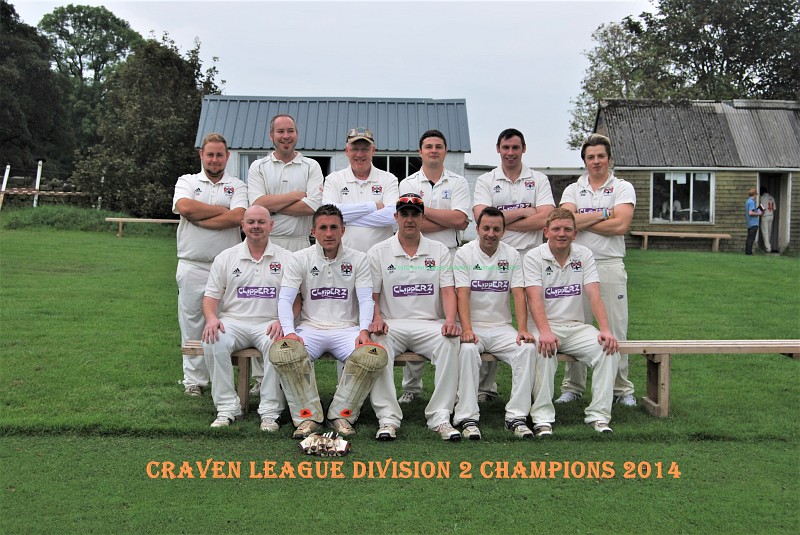 Sutton 1st XI - Craven League Division 2 Champions 2014
Back row: David Snowden, Gaz Keating, Paul Williams, Rob Wilkinson, Ben Bolland, Richard Walker
Front row: Justin Holdsworth, Chris Williams, Craig Thornton, Simon Doane, Andy Kay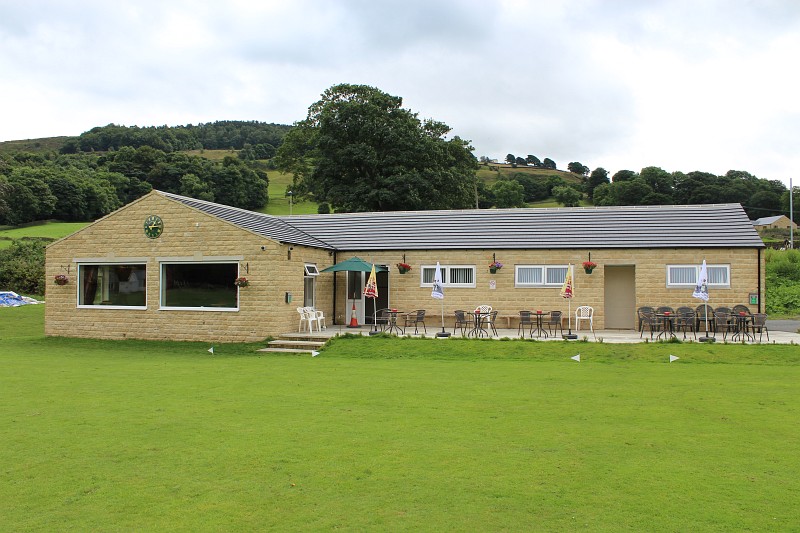 The new clubhouse and changing rooms opened in the summer of July 2016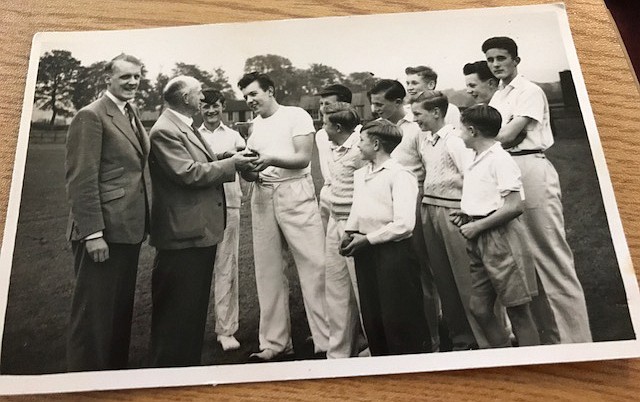 Alan Sharp receiving the Junior League winner's trophy in 1957 from league officials

From left to right: Hugh Stephenson, Tom Barrett, Laurie Hargreaves, Alan Sharp, Michael Dixon, David Hardaker, unknown (front), David Kettlewell, Frank Morrell, David Briggs, unknown (front) Gerry Walker, Ronnie Pritchard.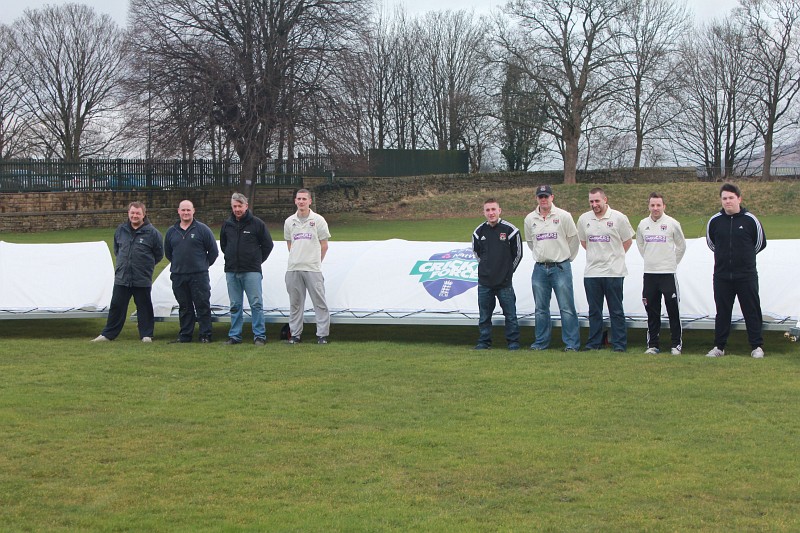 The club took ownership of wicket covers provided by Stuart Canvas Ltd.
The picture taken on 28th February 2015 shows: two representatives from Stuart Canvas, Stuart Robinson (club chairman), Simon Todd, Chris Williams, Craig Thornton, Glyn Thornton, Simon Doane, Sam Solley.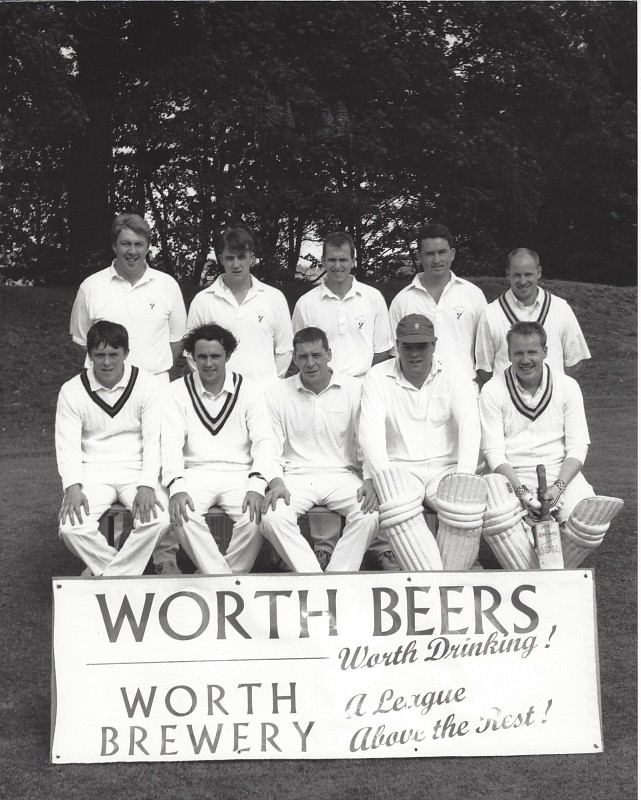 Sutton 1st XI 1995
Back row: Paul Russell, Craig Thornton, Darren Wild, Alan Johnson, David Holdsworth
Front row: Craig Smith, Jimmy McCormack, Chris Isherwood, Paul Hardaker, Paul Williams
Sutton 2nd XI 1960 Cowling Cup Final
(photo taken at the ground of Eastburn Cricket Club).
Back row: unsure, T Wilkinson, Eric French, B Parkin, Fred Miller, David Briggs
Front row: Jack Kettlewell, Charlie Cadwallader, Bernard Myers, R Anderton, John Hardaker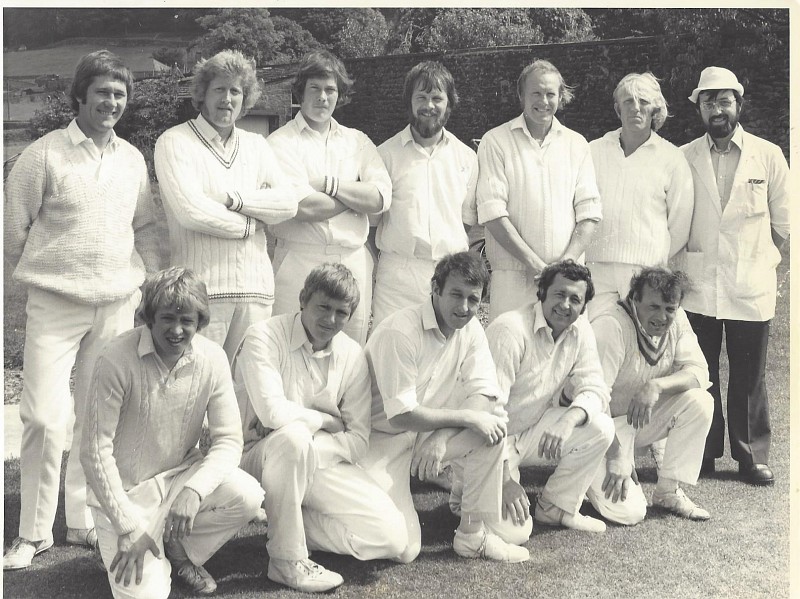 Sutton 1st XI 1976
Back row: Bruce Hargreaves, John Hardaker, Anthony Robinson, Steve Johnson, Les Town, Dick Harrison, Roy Morehen (umpire)
Front row: David Holdsworth, Stuart Hargreaves, Danny McGowan, Jack Anderson, Gerry Walker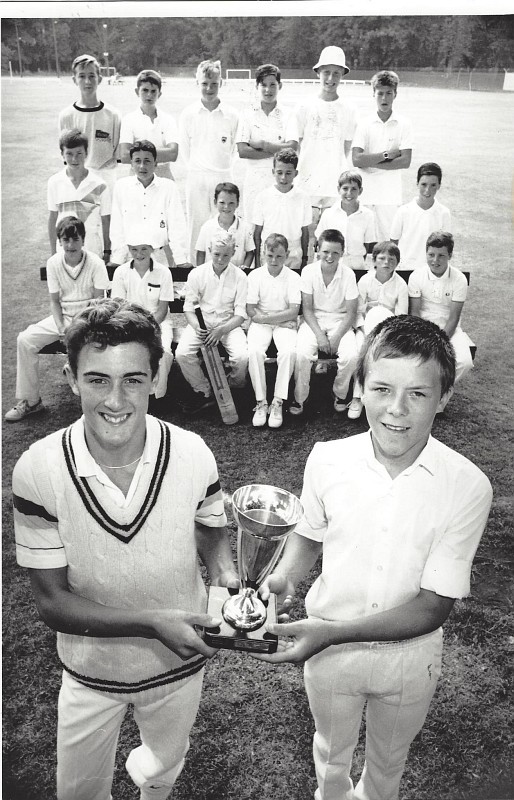 Sutton Under 15 team in the junior league cup final
played at Glusburn in 1989 against Silsden.
Forefront holding the trophy on the right Sutton captain Craig Smith.
Back row: 2nd from left Matthew Carling, 5th from left John Allwood
Middle row: left of middle row: 2nd from left John Allan
Front row: Simon Kennedy, Chris Myers, Joe Winterburn, Justin Holdsworth, Malcolm Ellison, David Cadwallader, Jonathan Steele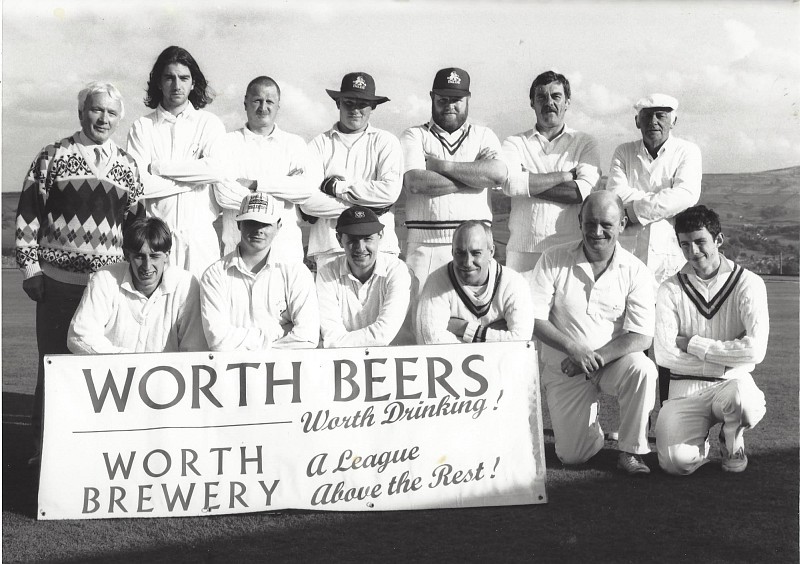 Sutton 2nd XI 1995
Back row: Clifford Gill (scorer & club president), Danny Brown, John Fretwell, Jason Little, Richard Kidd, Brian Hollis, Charlie Cadwallader (umpire)
Front row: Glyn Thornton, Justin Holdsworth, Adrian Fountain, Mick Hill, Mick Coulton, Mathew Hayes.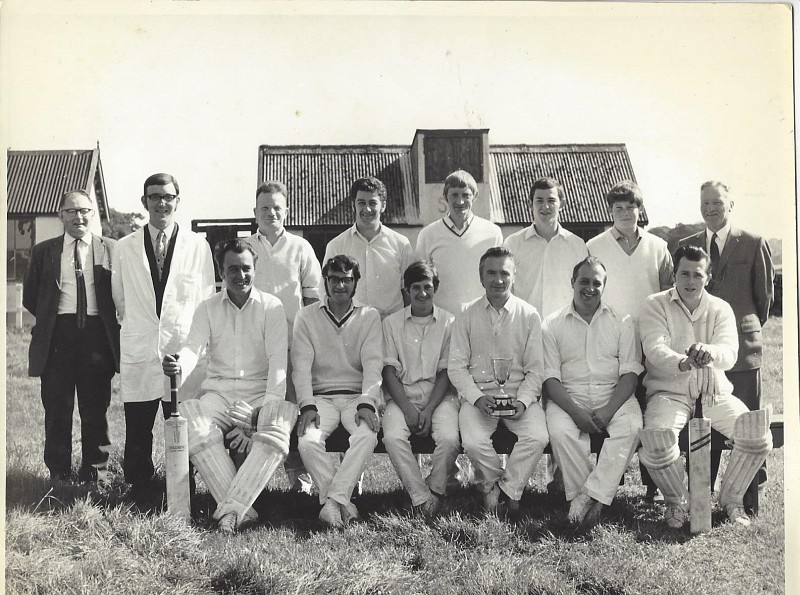 Sutton 2nd XI Craven League Divison 2 winners 1971
Back row: Alan Happs, Roy Morehen, David Ingham, Leonard Dewhurst, John Dixon, Steve Masson, Anthony Robinson, Willie Ingham
Front row: Nigel Harrison, Colin Bage, Terry Birch, Clifford Gill, Fred Miller, David Kettlewell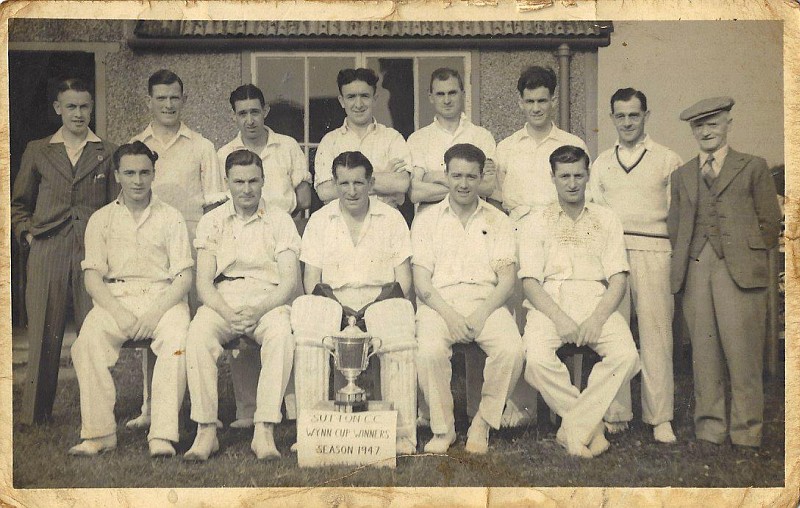 Sutton 1st Craven League Wynn Cup winners 1947
Back row: K Gresswell (secretary), G Walker, B Shuttleworth, F Hogg, J Smith, Frank Gill (Chairman),
Front row (sitting): C Gill, E Greenwood, F Barrett, S Hannam, H Birch.