Sutton Cricket Club gallery page 2
Sutton Firsts mid 1950's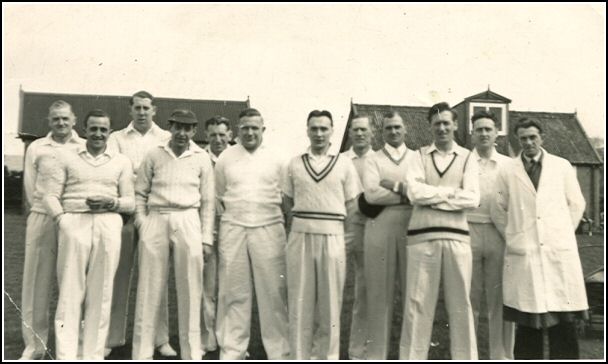 left to right: J Pullan, E Seward, R Hardaker (Capt), B Shuttleworth, F Barett, K Pickles,
C Gill, A Hargreaves, F Dickinson, E Holdsworth, J Barrett, F Boocock (Umpire).
First Team taken at Glusburn 1960's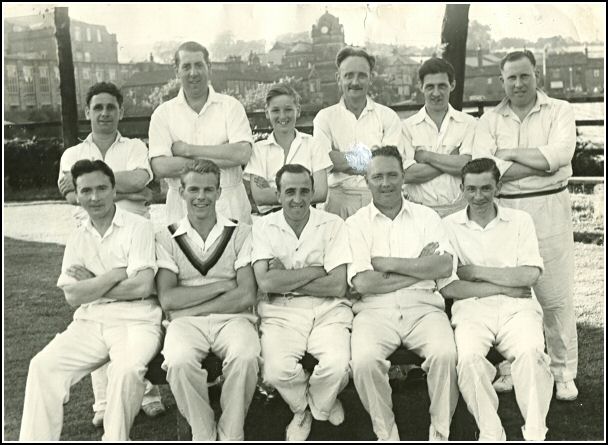 back: B Myers, R Hardaker, S Briggs, H Ward, R Barrett, A Hardaker.
front: C Gill, J Newton, E Seward, S Hannam, G Hathaway.
Cowling Cup winners Embsay, on the right, and Sutton 1997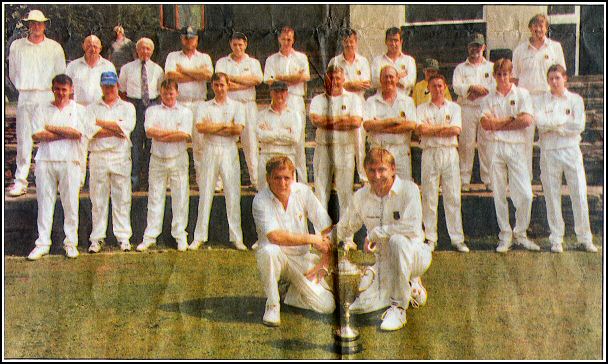 Sutton 2nd XI Keighley Cup Final 1984
back: D Sampson, D Holdsworth, J Newton, G Williams, R Mulloy, A Daniels, G Parker.
front: P Williams, A Fountain, D McCormack, L Dewhirst, R Storton, S Ali.
Keighley Cup 1st Team Winners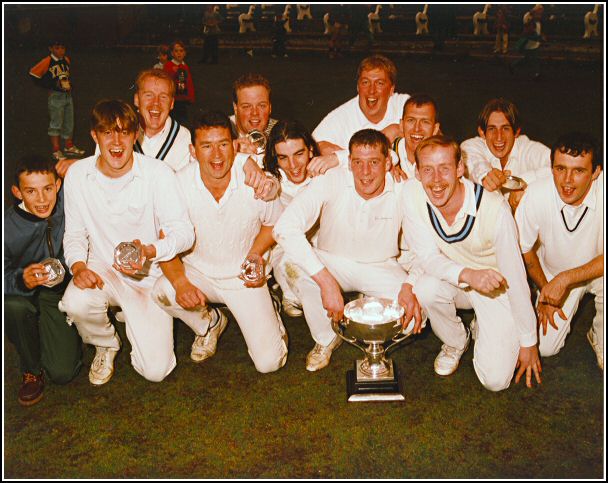 M Hayes, C Thornton, P Williams.
A Johnson, P Hardaker, D Brown, C Isherwood, P Russell, D Wild.
G Williams, G Thornton, J McCormack.
back: G Williams, P Russell, C Thornton, D Wild, A Johnson, P Williams.
front: C Smith, J MrCormack, C Isherwood, P Hardaker, D Holdsworth.
Cowling Cup Runners Up 1989 2nd Team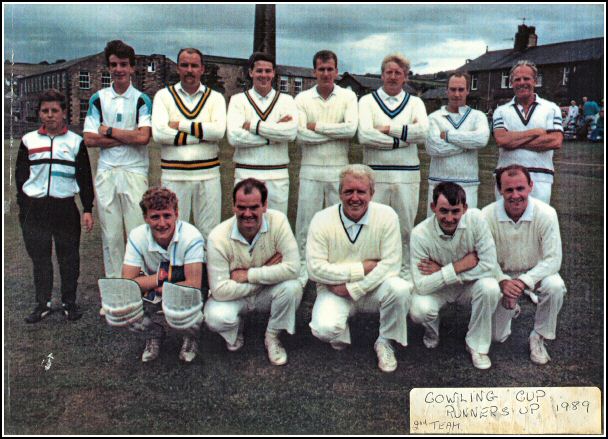 back: D Brown, B Seal, C Reape, D Wild, J Hardaker, M Hill, J Newton.
front: G Hardaker, G Parker, D McCormack, T Walton, A Fountain.
Sutton 1st Xi 2001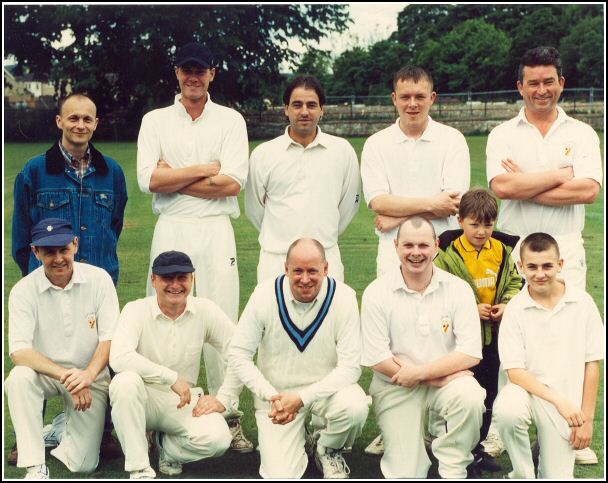 back: D Geldard, N Hardaker, D Newton, C Smith, A Johnson.
front: Ady Fountain, Andrew Fountain, D Holdsworth, J Holdsworth, K Booker, J French.
September 1984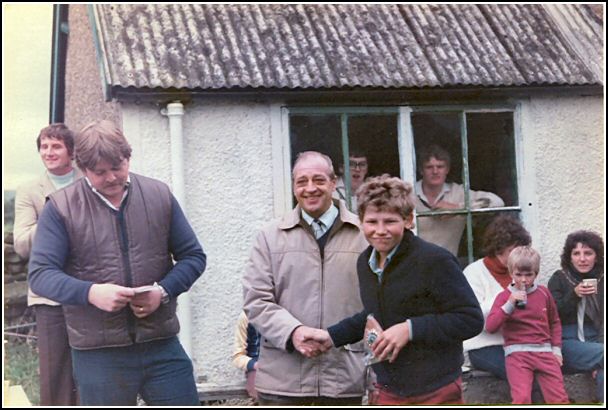 Sutton Junior Stephen Reape collecting an award from President Fred Miller
watched by Chairman Roy Filkin and, in the background, supporter Ian Foster.
Keighley Cup Final September 1984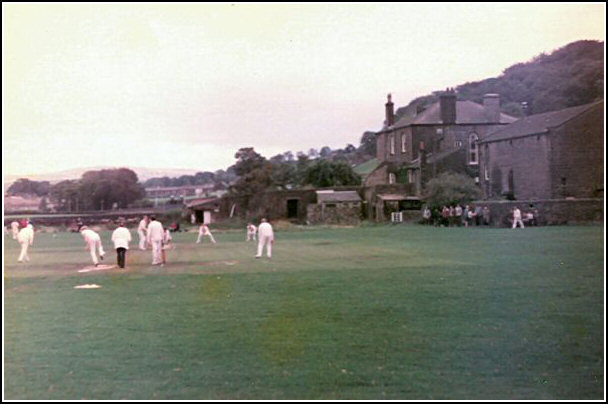 Taken at Sutton against Denholme 2nd XI. Sutton bowling. Note in the
backdrop Royd Hill house prior to its conversion to a nursing home.