Paul Wilkinson
webmaster
Tuesday, March 29, 2016 08:10
Mystery photo
Received from Joan Tindale

"Does anyone know the occasion - looks like Alec Wood at the back - Fred Holden of Cowling right hand, in front of him his future sister in law Lily Sykes, Cowling. Mrs Brigg with children at front?"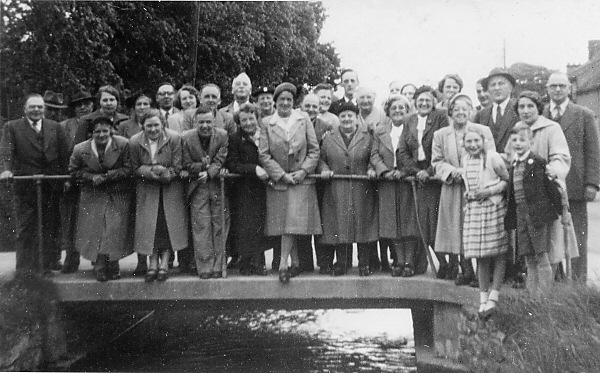 Click the photo to view a larger version.