Berry's Sizing House
by Robin Longbottom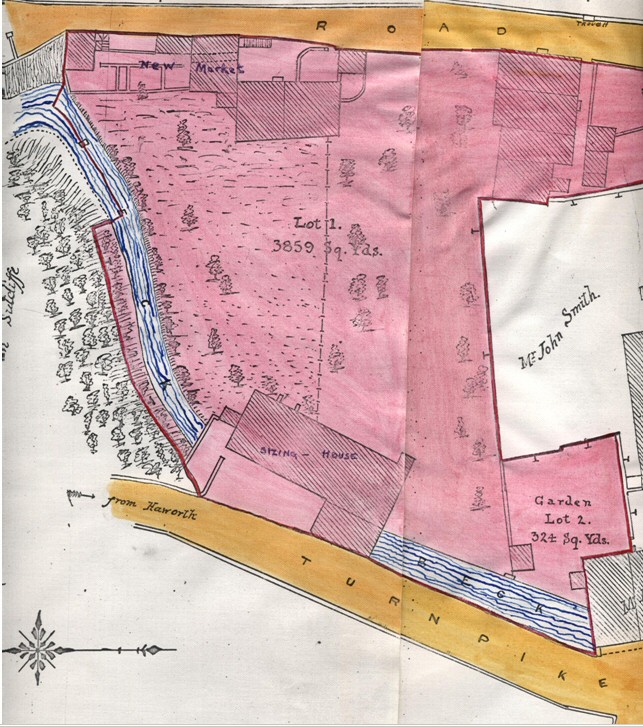 Plan dated 1887 showing the Sizing House belonging to the Berry family. James Berry and his son Thomas were sizing cotton warp threads for the weaving industry during the 19th Century. Warp thread came under considerable stress during the weaving process and was treated with a glutinous paste known as size to give it additional strength. The sizing house and land, including New Market and four other cottages, were purchased by John Willy Hartley in 1887. Berry's sizing house was subsequently converted into four cottages, now known as Woodville. New Market and the four cottages were demolished to make way for the new road and entrance to Sutton Hall. The old road running passed New Market lead to the Mansion House, later called Sutton House.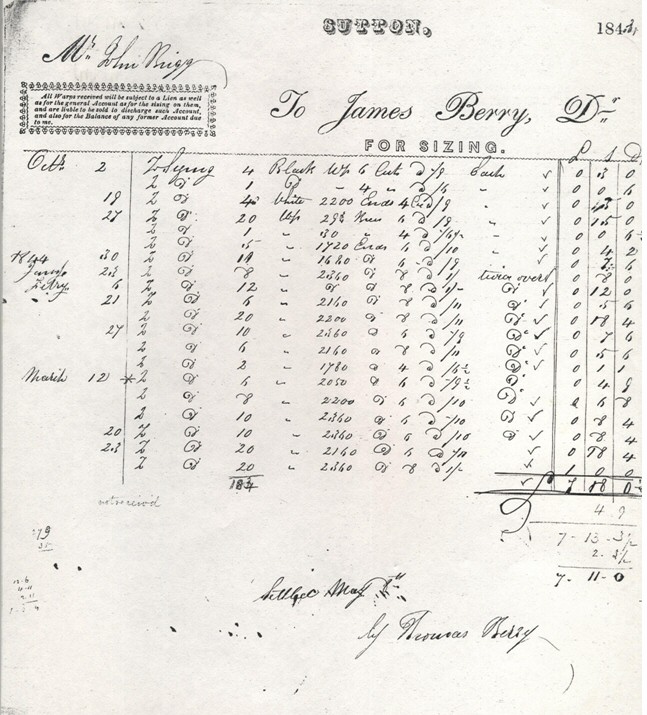 click image to view large size
A copy bill from James Berry of Sutton to John Brigg for sizing warps between October 1843 and March 1844. John Brigg owned Calversyke Mill, West Lane, Keighley and was using a cotton warp and worsted weft to weave a cloth known as bombazine that was used as dress material. Black bombazine was used to make mourning dresses and was popular in an age when widows often wore no other colour following the loss of their husband. Warps sized in Sutton may well have been 'put out' to cottage handloom weavers in and around the village. The bill has been receipted by Thomas Berry.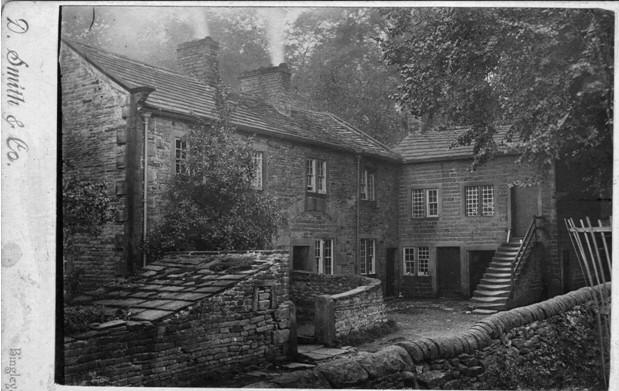 click image to view large size
A cabinet size photograph of New Market, Sutton taken by D. Smith. The photo is from a large Victorian album which came out of the Old King's Arms in King's Court, Sutton. The property was included along with the Sizing House and land in Lot 1 of a sale in 1887. It is assumed that by the time of the sale the sizing business had ceased.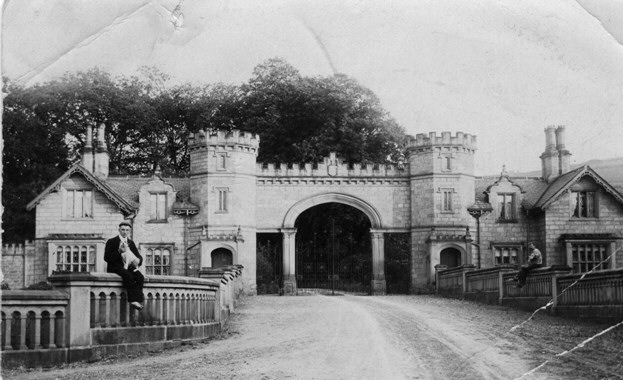 The entrance to Sutton Hall that now stands in the area of New Market. Incidentally the wrought iron gates were 'scrapped' for the war effort in World War II but were acquired by Harry Bairstow a general dealer in Keighley and they were still in his possession when the war ended. Harry subsequently sold them to Keighley Corporation and they had them fitted to the entrance to Cliffe Castle after the house and park had been gifted to the town by Sir Bracewell Smith. The gates were too narrow and therefore wrought iron panels were made to fill the gap between them and the pillars of the arch. The original wrought iron gates at Cliffe Castle did not survive the war effort.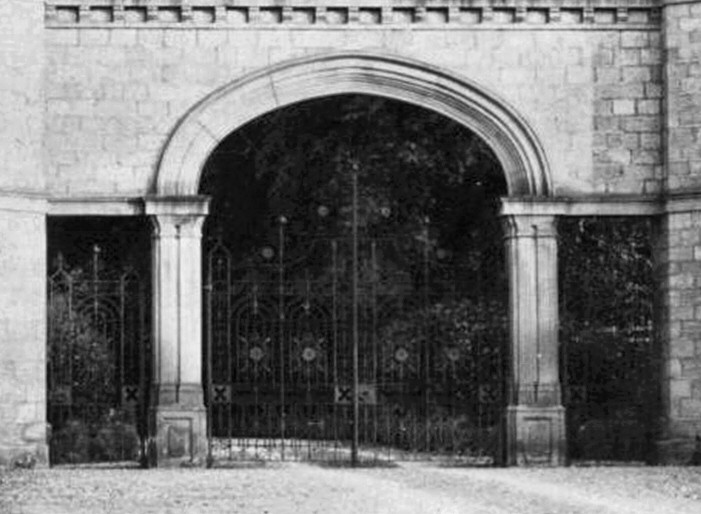 Detail of the gates.
With thanks to Robin Longbottom for providing the text and images. December 2010.