Sutton-in-Craven (population approximately 3,500) was listed in the Domesday Book of 1086, "SUTTON TERRA REGIS RAUENCHIL II CAR AD GLD".

In 1304, the settlement was known as SUTTON-IN-AYRDALE. Following several name changes it became Sutton-in-Craven in 1620, that is the date on the oldest known building in the Township or Parish.

The village consists of two areas: Sutton, the oldest part, comprises the High Street area and farm land; and Sutton Mill, where corn milling took place from 1543 to 1838, which then expanded with its change to wool textiles. The post office was named Sutton Mill Post Office. These areas form the two political wards.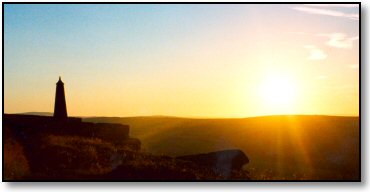 There are many boundary stones around the ancient Township bearing Saxon Wapentake marks and the Cross-Moline of the Copley family. One is near Wainman's Monument, denoting it is in Sutton-in-Craven. Mr Wainman of Carr Head Hall paid 1/- (5p) to the Lord of the Manor for the privilege of erecting it to commemorate the Battle of Waterloo.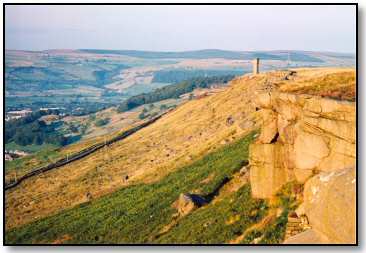 Sitting in a cleft or clough, the residential area is almost surrounded by hills, from Ravenstones, Aden, Earl's Cragg (named after the Earl of Cumberland), down to Malsis, the Manor House. Lumb Clough Beck rises near the Hitching Stone, flows through the village joining Glusburn Beck and then to the River Aire. Over 300 years the water supplied several mills.
Other prominent features are Greenroyd Mill, the last of the textile mills; Archway and Lodges of the former Sutton Hall, Hitching Stone, Lund's Tower, Wainman's Monument, Malsis Hall, and two primary schools.
St Thomas' Church and South Craven Baptist Church with the adjoining village of Glusburn form the ecclesiastical district.
A former institute has become residential, and there is a Parish or Village Hall.
Leisure activities are well catered for with approximately 40 village organisations, including cricket and football fields.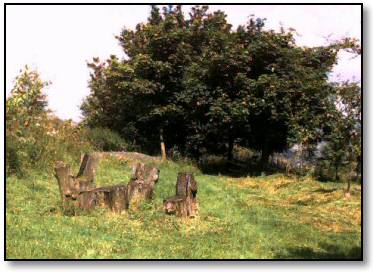 Recreation areas under the custodian of the Parish Council are the Park, woodland with stream in the former grounds of Sutton Hall, Crag Nook Delph, Hangingstone Quarry and the spiral staired Lund's Tower.