Kildwick Corner year unknown
With thanks to Tony Ingham for providing the scans and notes and Margaret Green for additional information.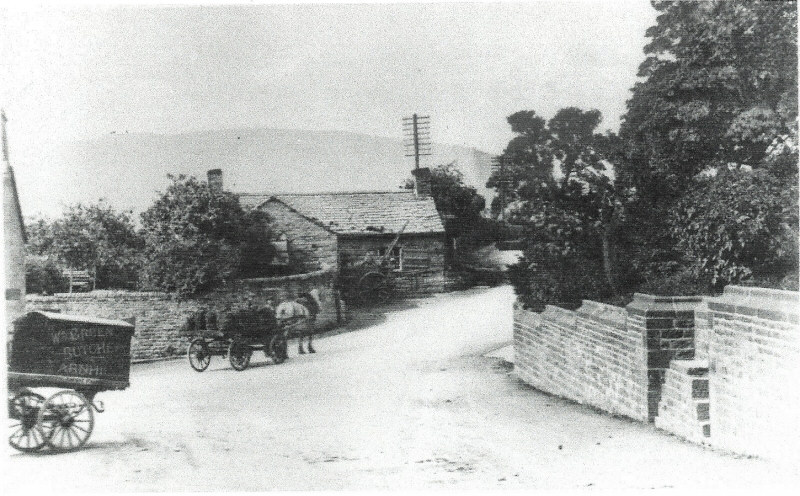 This picture of Kildwick Corner shows a William Green butchers cart either delivering meat or has he called in for a pint. The horse and cart look to have barrels on, probably delivering beer.

The 1911 census shows William Green and family living at 33 Main Street, Kildwick



Update January 2014 from Margaret Green:

It was a lovely surprise to see a photo of my granddad's butcher's cart at Kildwick corner - with the words Wm Green butchers Farnhill written on. It's suggested that the other horse and cart in the picture are carrying barrels of beer, but they look more like bags of coal to me which I think would be more likely in those days. I remember the house at 33 Main Street, although it was my uncle who ran the shop then. The first thing he offered me as a child walking through the shop to the living quarters was a piece of tripe which he was preparing at the time. My granddad moved to Bradley's Farm in Cononley, where he ran another butcher's shop until that too was taken over by my aunt and her husband.

I also saw this from the Craven Herald archives in 2010:

100 years ago

Following on from the cases of anthrax which caused the deaths of a cow and horse at Farnhill, William Green, butcher, contracted the disease. On the death of the cow, the carcass was dressed by Mr Green.