Scans from Stewart Wilson's scrapbooks
January 2012
With thanks to Alan Pickles and Stewart Wilson

Notes from Alan Pickles:
Last September I was fortunate enough to be able to attend the Baptist Chapel celebration on the Saturday afternoon. The photographs that were on display in the hall brought back many memories. At the time I saw, but was unable to spend the time to study, several books which contained newspaper cuttings from the 1940's through to the 1980's. All relating to Sutton and surrounding area. I was not aware of their owner or origin. Last week I received a telephone call from Elma (Dickinson as was) telling me that she had the books and that I could borrow them if I wished before they were returned to their owner, Stewart Wilson. I collected them and have spent the last three evenings delving through them. The content is absolutely terrific. I have had questions answered about various incidents that I partly remember and names put to faces that I ashamedly could not. I have managed to copy a few of the pictures but must apologise for the quality. Newspaper cuttings which have been stuck to a paper backing do not always show up too clearly. The time and effort spent by the Wilson family, (I can only think that Stewart's dad was responsible for starting the collection), was astounding. Thank you Stewart.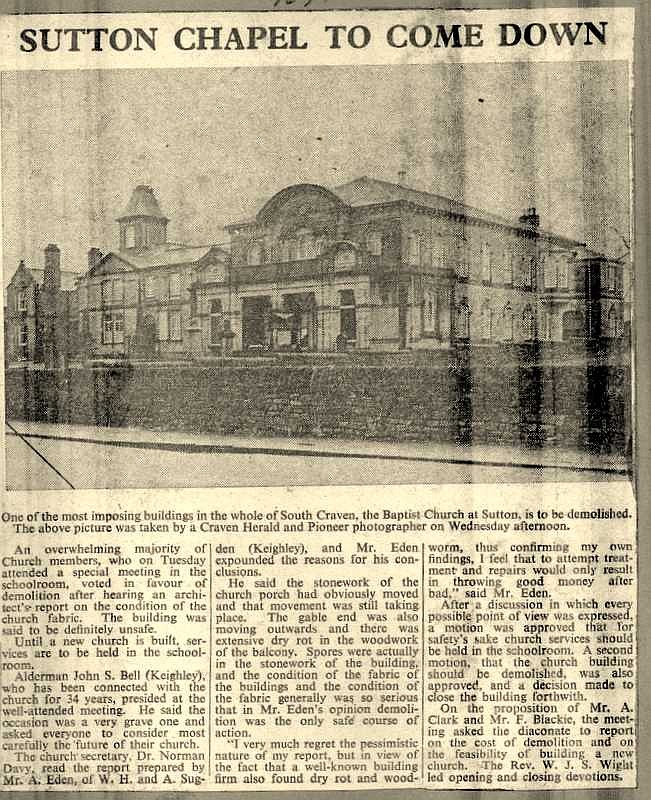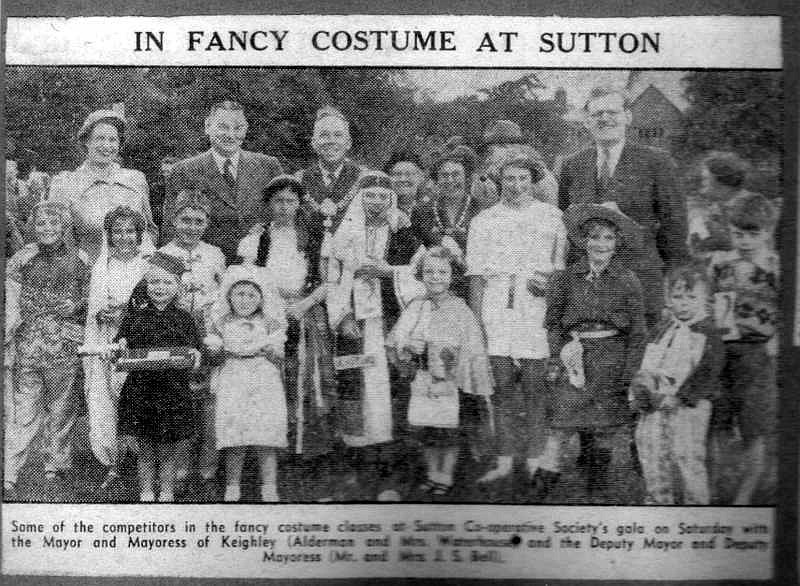 From Brenda Whitaker:
The little girl with a ribbon in her hair, centre front is my sister Eileen(Harper)Hobson.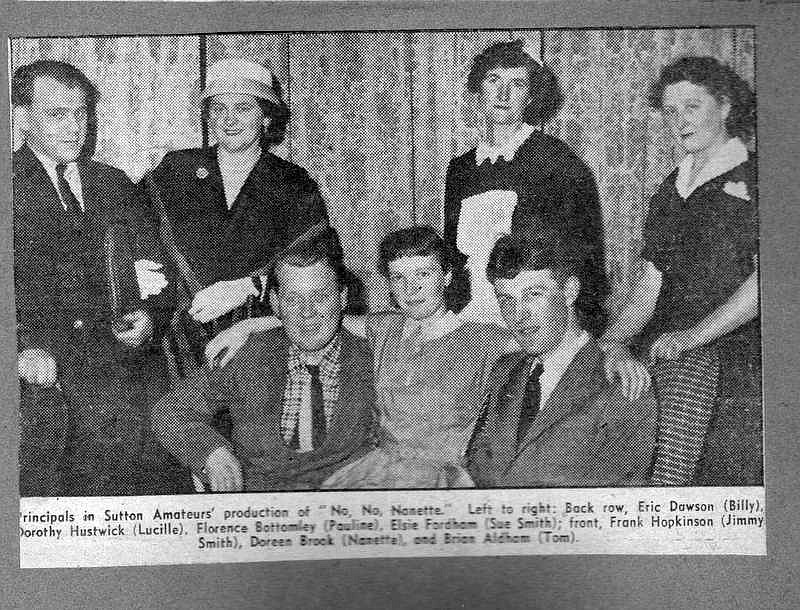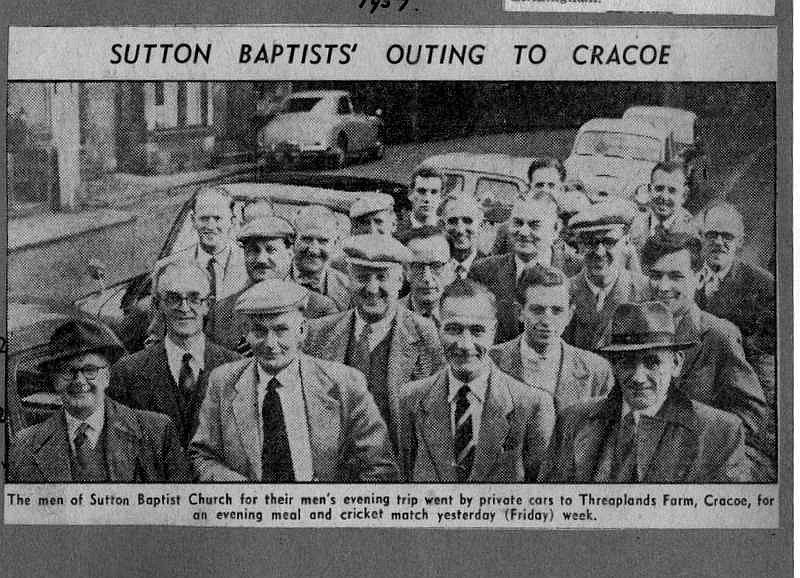 Front Row: (with trilby) Arthur Driver, (with flat cap) Fred Bottomley, ?, (with trilby) Percy Scowcroft.
Second Row: ?, (with flat cap) Alan Barrett (looking over Tom Chadwick's shoulder), John Mitchell, Peter Barsby.
Third Row: (with flat cap) Tom Chadwick, ?, (with flat cap) Gordon Thompson, Irvin Thompson.
Fourth Row: Philip Smith, Alan Barrett, ?, Mr Bell snr.
Remainder: (with flat cap ) Frank Barrett, ?, ?, could be Peter Garnett or Robert Barrett.
Eyes only behind Mr Bell is Ronnie Smith, ?Update from Howard Barrett:
Front: Possibly Stanlet Reville (spelling) between Fred Bottomley and Percy Scowcroft.
Second: With glasses, Mr Dawson (Peter Dawson's Dad), not Mr Barrett but Gordon Laycock.
Third: With glasses, just behind Gordon Laycock is Tom Alan.
Fourth: Between Frank Barrett and Mr Bell is Willy Lowe.
Remainder: The person on the right side of the back row, between Ronnie Smith and Irvin Thompson is Edward Dickinson.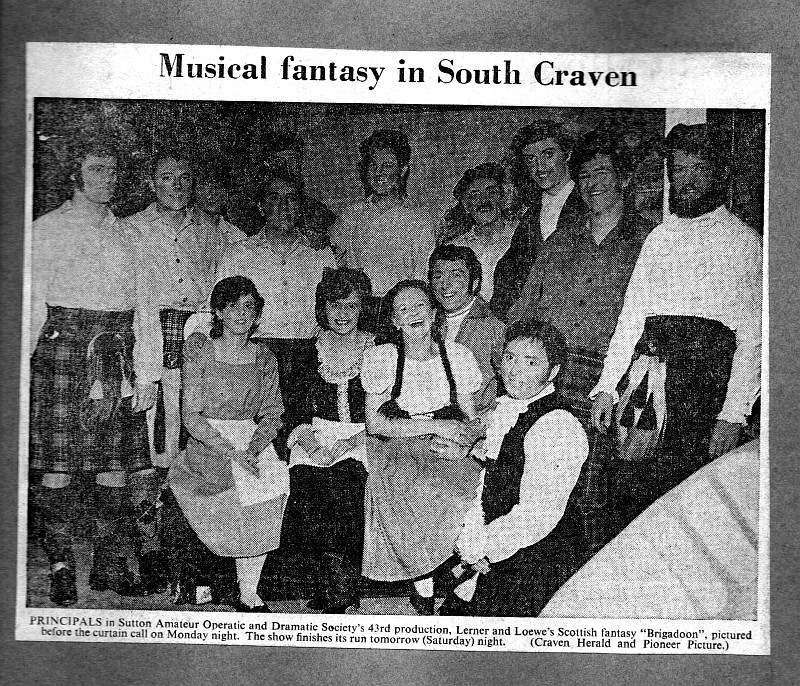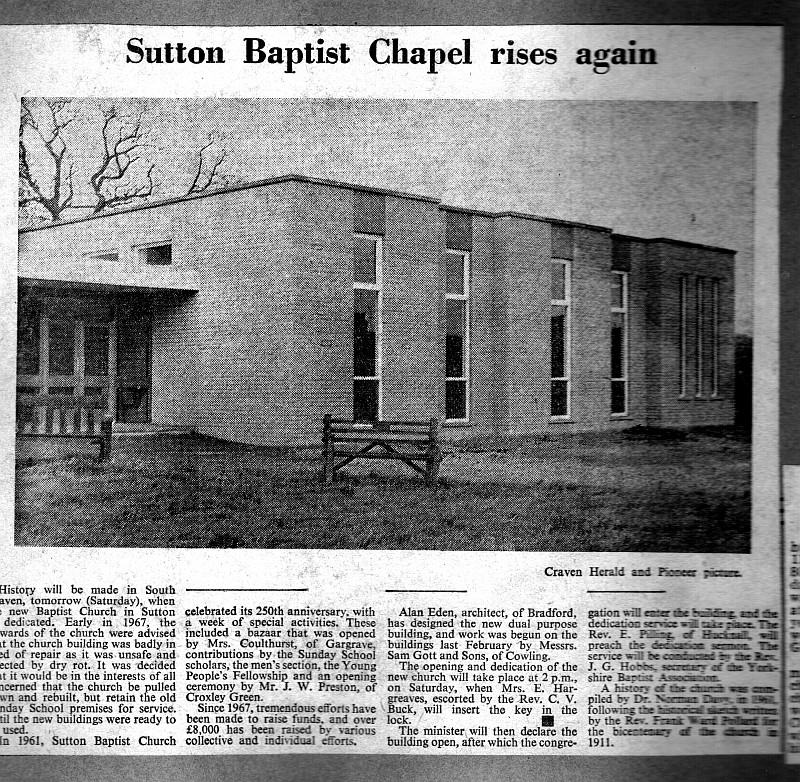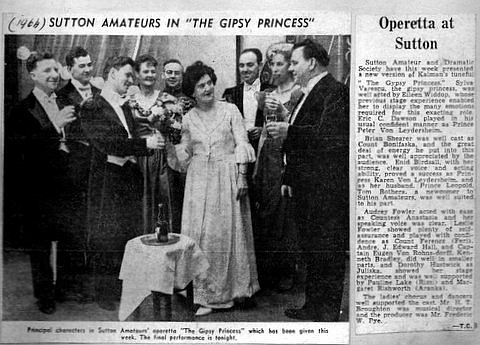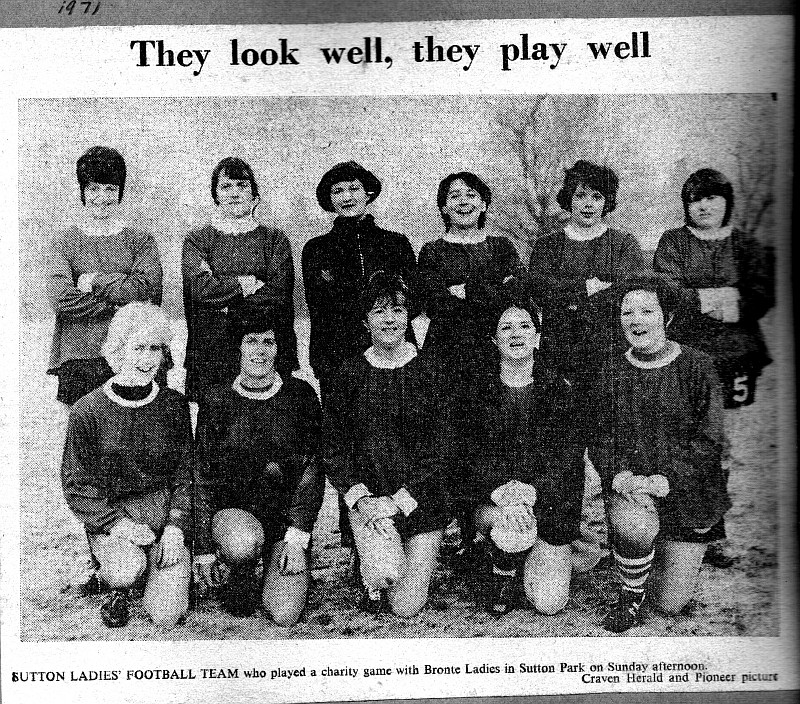 From Anne Matthews nee Currie: This photo was taken on a very frosty Sunday morning in Sutton Park. The match was one of several fund-raising events where these ladies and others raised money for Leeds General hospital for the kidney dialysis unit where a local girl Kathleen Hart (nee McIver) was having treatment. We had another match with a team from Landis Lund. We held a dance in St Thomas's Hall (as known then) and a jumble sale in the Labour rooms. The names of the players: Back row from left: Joan Cox nee Barrett, Anne Matthews nee Currie, Barbara French, Molly Duxbury, Cynthia Sharp, Lynn Monkhouse. Front from left: Jean Dewhurst nee Fenton, Audrey Hargreaves, Gwen Masson nee Cadwallader, Linda ? nee McIver and Bronwyn ? nee Davies.