With thanks to Denis Pickles.
"Every morning when I am at home, I awake and see a couple of pictures which remind me of the place where I was born. They hang on the wall above the dressing table at the foot of the bed. Both are small watercolours executed by Dan Binns who lived on Boundary Avenue. His son, David Binns, is also a local artist.

The picture of Cowling Pinnacle is my favourite, as it depicts an area where I and my 'gang' loved to play. The picture carries an inscription on the back telling me that it was exhibited in the Royal Academy in 1944 and that makes it somewhat special! The other is of Kildwick and shows a view which was lost when the Aire Valley roadway was constructed. This brings back memories of walks to Farnhill Moor with my mother and the Wilcock family from next door. Past the Church, up Priests Bank and a deviation to see the stone lions on the gateposts at Kildwick Hall - the lions that always went down to the Aire Bridge to drink when the Church clock struck thirteen! Then on to the Moor for a picnic, hide and seek and a bit of bilberrying!"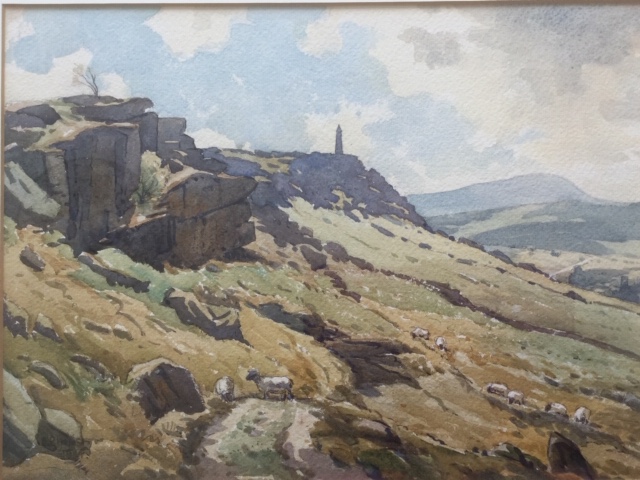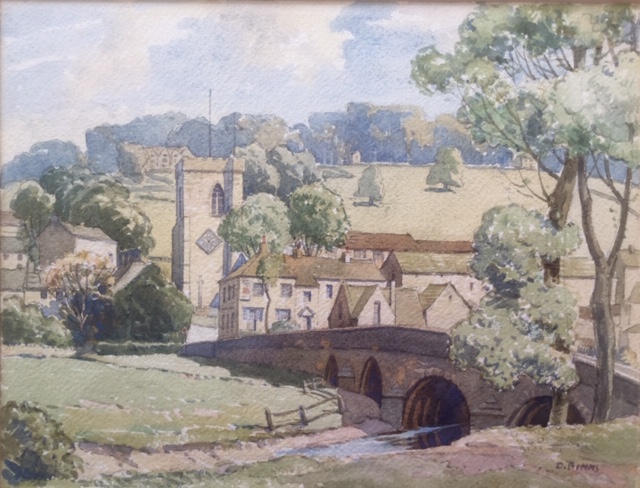 Update February 2020
I believe the following was painted on the river Wharfe between Barden and Burnsall.