Sutton-in-Craven County Primary School
Mrs Bishop's class c1964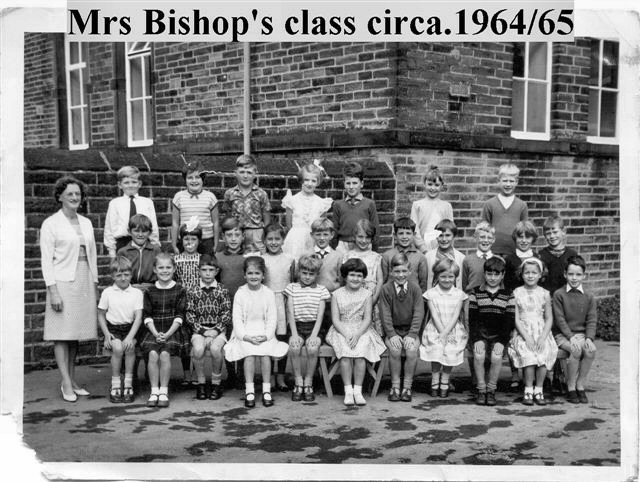 With thanks to Kevin McVay for sending the scan and
Elaine Rogers nee Potter for providing some missing names.


BACK ROW
Brian Daniels
Pamela Martin
David Smith
Christine Senior
Robert Jackson
Helen Mills
Neil Town
MIDDLE ROW
Mrs Bishop
Ian Foster
Julie McVay
Andrew Haigh
Lynn Carney
Martin Preston
Janice Chaney
David Cunliffe
Steffany Brown
Michael Redfearn
?
Antony Robinson
FRONT ROW
Melvin Seward
Elaine Potter
John Kettlewell
Yvonne Blackie
Martin Thorpe?
Jane Murgatroyd
Ian Barraclough
Jeanette Harmison
Roy Hannam
Anne Davey
Mick Slater


Do you know any of the missing names? Does this photo bring back any memories for you?
If so, please look in the forum section and add a message, or email the webmaster.