Sutton-in-Craven County Primary School c1961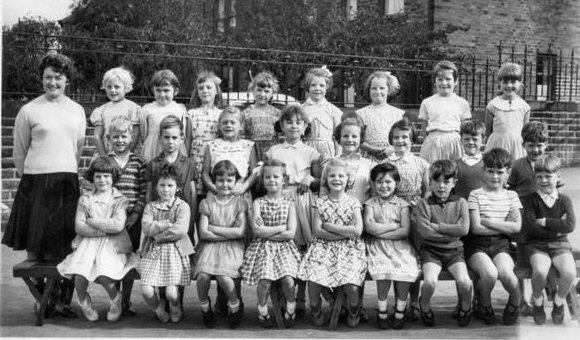 With thanks to Kevin McVay for sending the scan.


BACK ROW
Miss Capstick
Adele Barrett
Eileen Parker
Sharon Gill
Gillian Ainsworth?
Audrey Senior
Sylvia Spence
Rosemary Snowden
Jacqueline Cheney?
MIDDLE ROW
Roy Filkin
Martin Feather
Susan Davey
Jane Mills
Christine Jackson
Barbara French
Peter Seward
Jim Naylor
FRONT ROW
Jill Myers
Norma Whewell
Janet Longbottom
Elaine Barrett
Linda Hopkins
June Ivory
Simon Penzer
Andrew Beardsall
Kevin McVay


Does this photo bring back any memories for you?
If so, please look in the forum section and add a message, or email the webmaster.