Bairstow's Mill and Hostel Girl 1950s/60s
Photos provided by Andrew Monkhouse showing mill girls and hostel girls, taken late 1950s or early 1960s.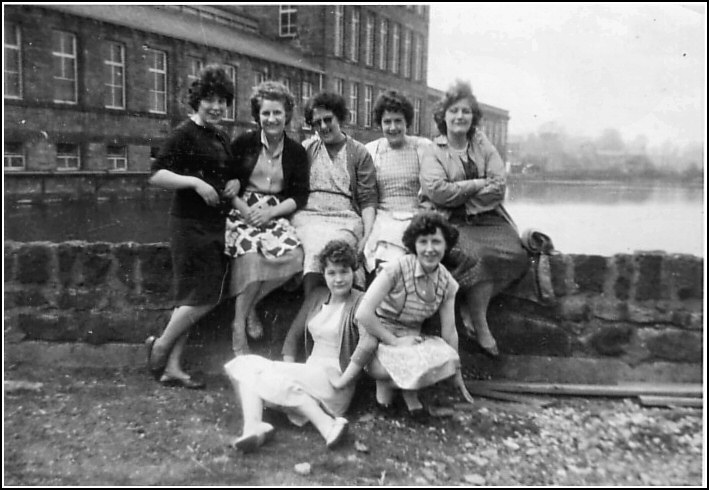 Mill girls in front of Bairstow's mill and mill dam, taken late 1950s or early 1960s.
Andrew's mum, Betty Monkhouse (nee Frankland) is kneeling bottom right.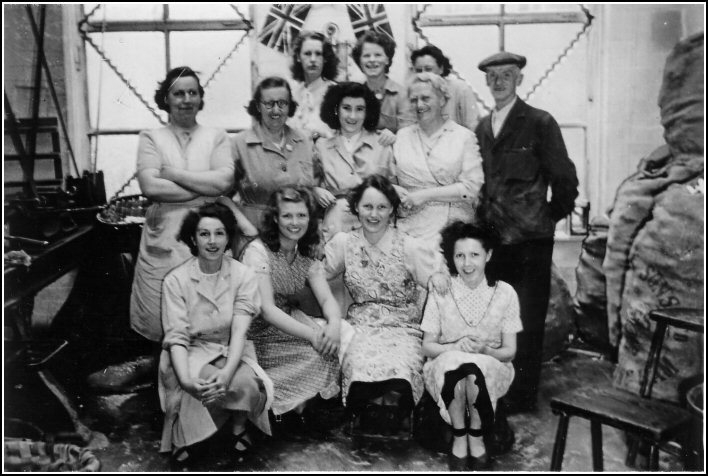 Inside Bairstow's mill with bales of wool on the right and flags in the background. No date, but possibly
around the Queen's coronation 1953 because of the flags. Andrew's mum is seated bottom right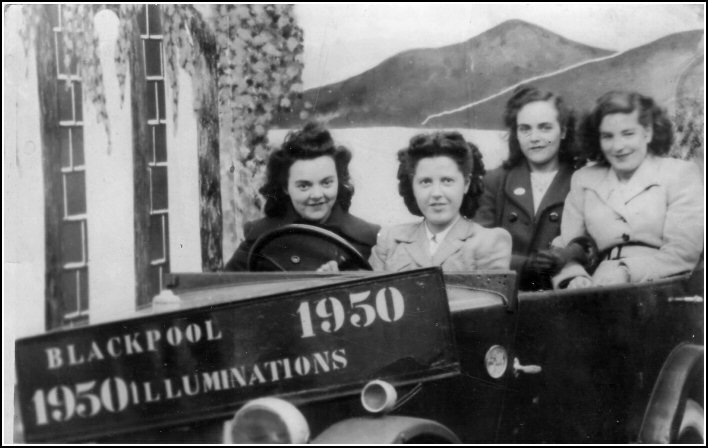 Sutton Hostel Girls on a day trip to Blackpool in 1950.

Andrew writes: "My mum is 2nd from the left in the front seat.
Interestingly enough, the reverse has Peggy Fawcett written in
pencil plus an age that has been corrected from something to 19.
This is not my Mum's age in 1950 as she would have been 22 or
23 depending on what month the trip was.

Geof Happs identified the girl second from the right as Venus Taylor.

If you know any of the missing names or the photo brings back any
memories for you, please add a message in the forum section.