Sutton County Primary School
Football Team 1957/58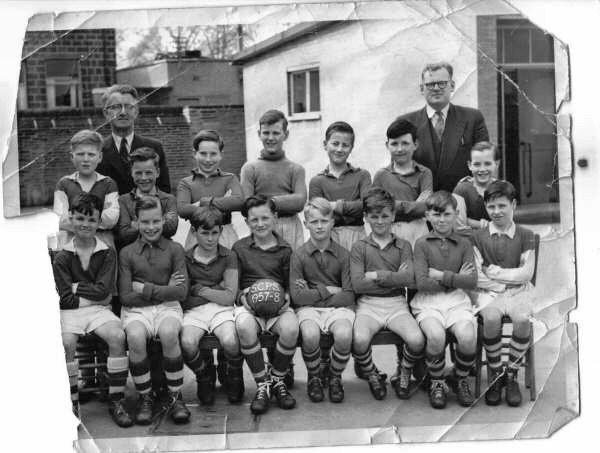 With thanks to Jack Morrison for sending the scan and David Town for providing the names.


BACK ROW
Mr S Laycock
Mr Bell
MIDDLE ROW
David Town
Alan Dickinson
Tony Pickles
George Burfitt
Ian Hudson
Andrew Wilson
Richard Bramley
FRONT ROW
John Jackson
John Loveday
Jack Morrison
Richard Battersby (Captain)
Michael Smith
Alan Palfreman
Derek Hough
David Reeves


Do you know any of the missing names? Does this photo bring back any memories for you?
If so, please look in the forum section and add a message, or email the webmaster.