Sutton County Primary School
Mrs Bell's class 1957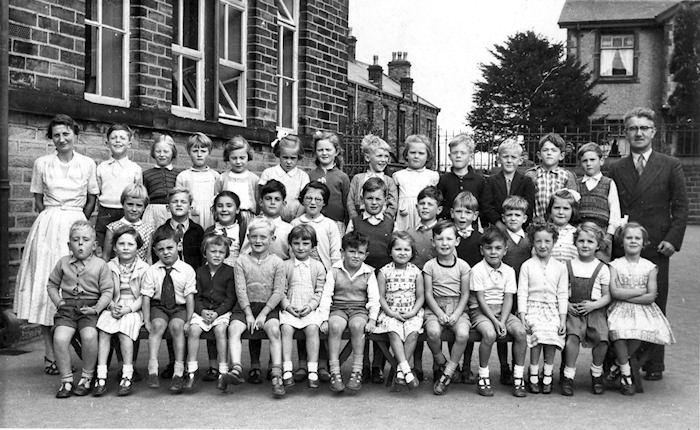 With thanks to Kevin Bainbridge for sending the scan. Click the image to see a larger version.


BACK ROW
Mrs Bell
Brian Clough
Wendy Appleby
Jean Hannam
?
Heather Taylor
Bronwyn Davies
Stuart Page
Linda England
Nigel Bloomer
Ronald Walton
Stephen Masson
Philip Chew
Mr S Laycock
MIDDLE ROW
?
Robert Walker
Shirley Towers
Keith Preston
?
Danny Tierney?
John Marklew
Kevin Bainbridge
Ian Currie
Linda Gibson
FRONT ROW
Stephen Beckett
Susan Happs
David Bradley
Lorraine Bage
Michael Coulton
Anne Bailey
Glyn Mclliny
Christine Ivory
?
Chris Barsby
Ann Dickinson
Hazel Baldwin
Jennifer Smith


Do you know any of the missing names? Does this photo bring back any memories for you?
If so, please look in the forum section and add a message, or email the webmaster.