With thanks to Jean McClennon (was Bailey) for providing the scans and notes.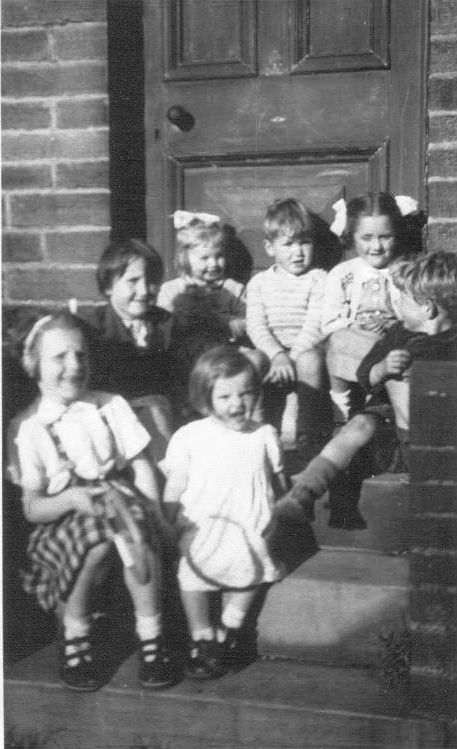 "A photo of myself and my brother taken around 1956 when we lived in Gordon Street. I'm not sure who the other children are but possibly some of them are Harpers. I am the blond child at the back with one hair ribbon and my brother Michael is the boy looking back towards me."

Update from Brenda Whitaker:
"In front on the left with the tennis racket is Eileen Harper (Hobson) - Cathleen Harper (Morris) is next to her. I think the girl behind Eileen is Lorraine Watson. I'm surprised David Harper wasn't there as he and Michael were good mates. I rather think the photo will be on the steps to number 3 King Edward St, (our house) it would make sense as the bottom one was the home of Alec Thompson, of coal, coach and taxi services. I wonder if the remaining name is Shirley Towers who lived a couple of doors further up, however she was usually with her brother Michael."

Update from Margarete Parker:
"I think the boy in the middle on the back row may be Graeme Watson the brother of Lorraine Watson as I used to go to school with both of them."


Update April 2014 from Jean McClennon (was Bailey)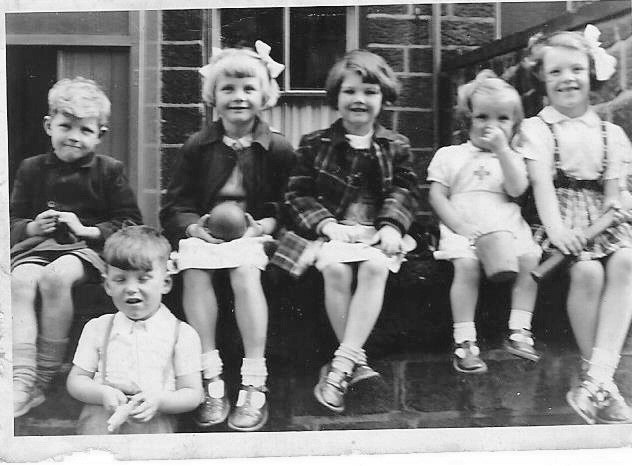 Here is another photo taken around the same time.