Mrs Bell in the classroom, Sutton Church School c1955
Thanks to Bill Longbottom for the scan.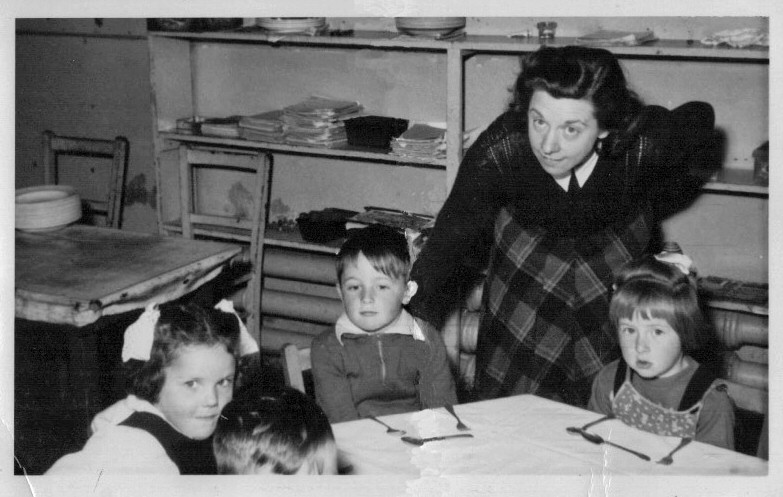 Notes from Bill Longbottom:
The teacher is Mrs Bell, the boy in the photo is my brother John Laycock, the girl on the left is possibly Kath Reape, the other girl is unknown. Conditions in the school look very basic, Mrs Bell was a well liked person.