Sutton County Primary School 1955/56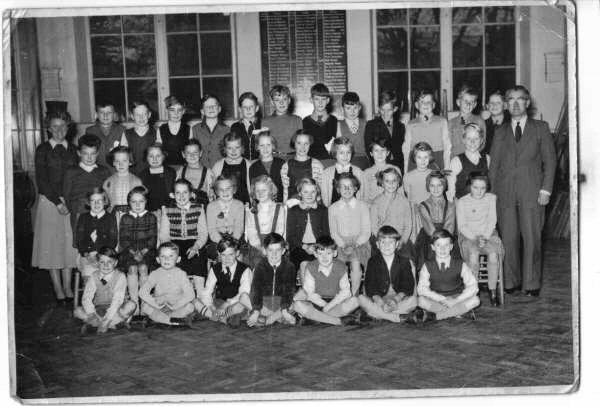 With thanks to Jack Morrison for sending the scan and Roger
Smith and Anne Booth (Whitaker) for additional information.
Click image to see a larger version.


BACK ROW
Mrs Irene Baker
David Hopkinson
John Stewart
Brian Buffey
Richard Batterbee
Geoffrey Berkeley
Roger Smith
George Burfitt
Andrew Wilson
Donald Hanson
Peter Atkinson
?
Eric Hanson
THIRD ROW
Terence Boult
Ann Butterfield
Glenys Emmott?
Kathleen ?
Carol Grosvenor
Jean Hardaker
Linda Barrett
Shirley Ray
Ann Shuttleworth
?
John Yelland
Mr Sydney Laycock
SECOND ROW
Margaret Cunliffe
Pauline Robson
Carol Allen
Isabel Kershaw
Sylvia Laycock
Hilary Hudson
Anne Whitaker
Christine Barsby
Mary Whiteoak
Lorraine Watson
FRONT ROW (sitting on floor)
Colin Beige
Patrick Hargreaves
Jack Morrison
David Hustwick
Trevor Smith
Ian Hudson
Tony Pickles




Roger Smith, Andrew Wilson and Richard Batterbee all became university professors and Christine Barsby's brother was a future head teacher of the same Sutton School. Richard Batterbee's uncle was also Stanley Bell who was a big Labour politician in Keighley and mayor when we were all sitting the 11+.



Do you know any of the missing names? Does this photo bring back any memories for you?
If so, please look in the forum section and add a message, or email the webmaster.