With thanks to Brenda Whitaker (nee Grime) for the scan and comments,
and Neil Palfreman and Alan Pickles for identifying some of the faces.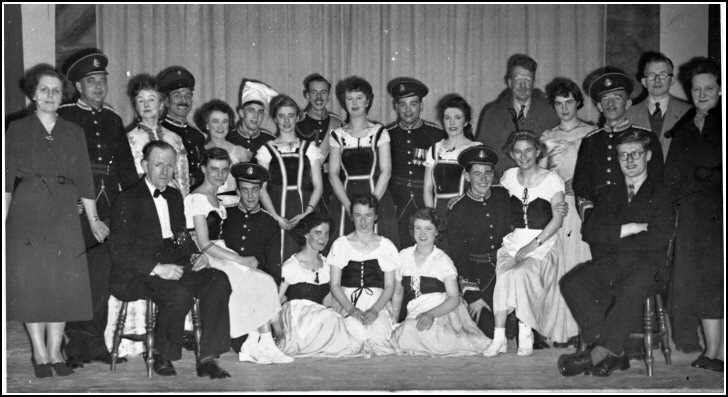 A number of the cast are from Sutton and I have seen their names on the website.

Standing far right is Mrs Belton (Sutton Council School teacher).
Seated right is Barrie Pierce (about to do his sky dive).
Seated right on the knee of Andrew Belton is Dorothy Bottomley
On the floor to the left Margaret Davy.
Seated left on a soldier's knee is Brenda Grime.
Standing next to the man in the chef's hat (David ?) is Rita Lund
Left kneeling is John Hindle
Middle of back row with medals is Barry Stirk.