1953 Coronation Year
June 1953, Dixon Street awarded first prize for street decoration.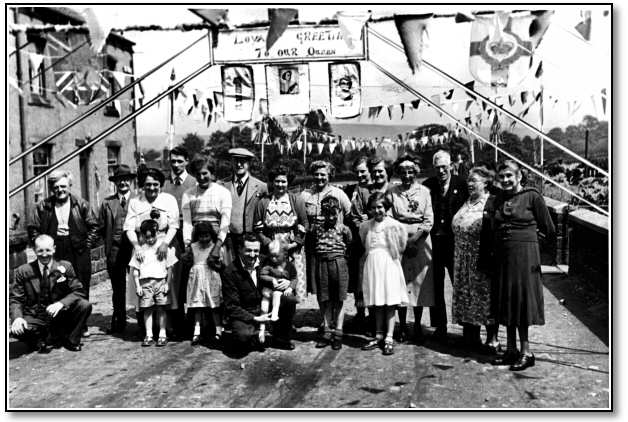 Photo provided by Mrs Hough.
From left to right: Dick Banks, Mr Lord, Arthur Driver, Edna Banks with Stephen Banks, ?, Ethel Dickinson with Joyce Dickinson, Mr Shearer (Edna Banks' father), Allan Walton (kneeling) with Ronald Walton, Mrs Lord, Gladys Shackleton with Peter Carlton, Joan Walton, Lucy Hough, Margaret McVay, Edith McVay, Mr & Mrs Millington, May Womersley.