With thanks to Nancy Wadsworth for the programme scans and
Mike Towers for comments and high-resolution PDF programme.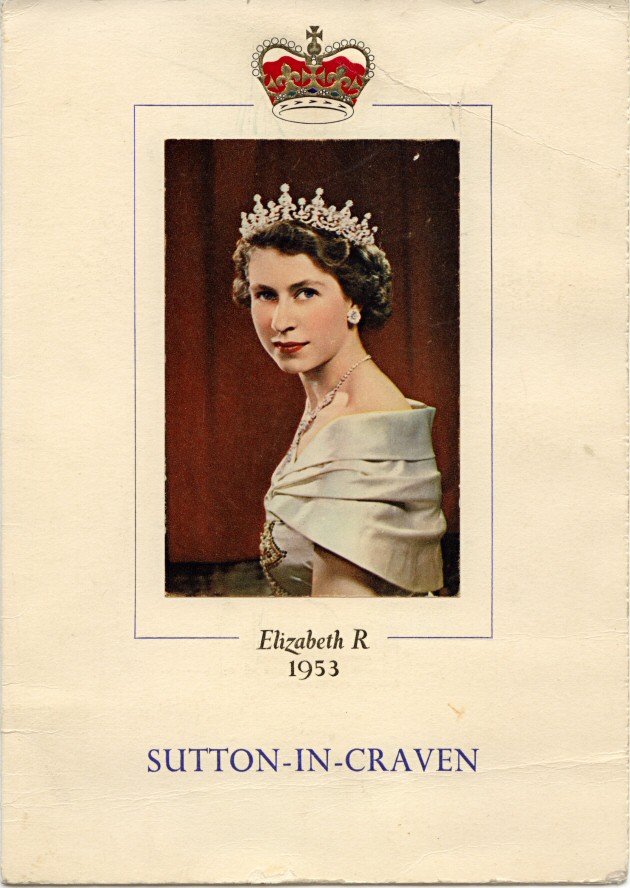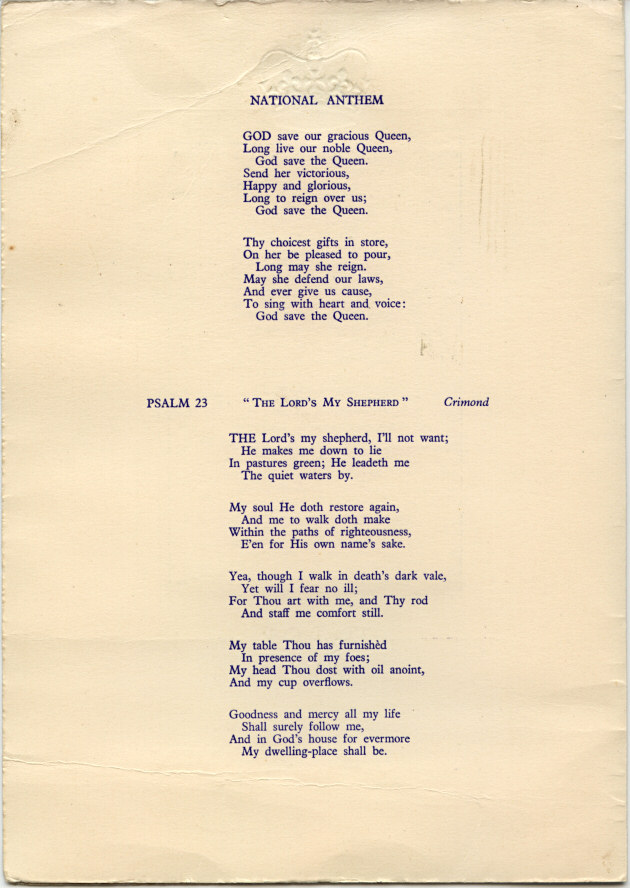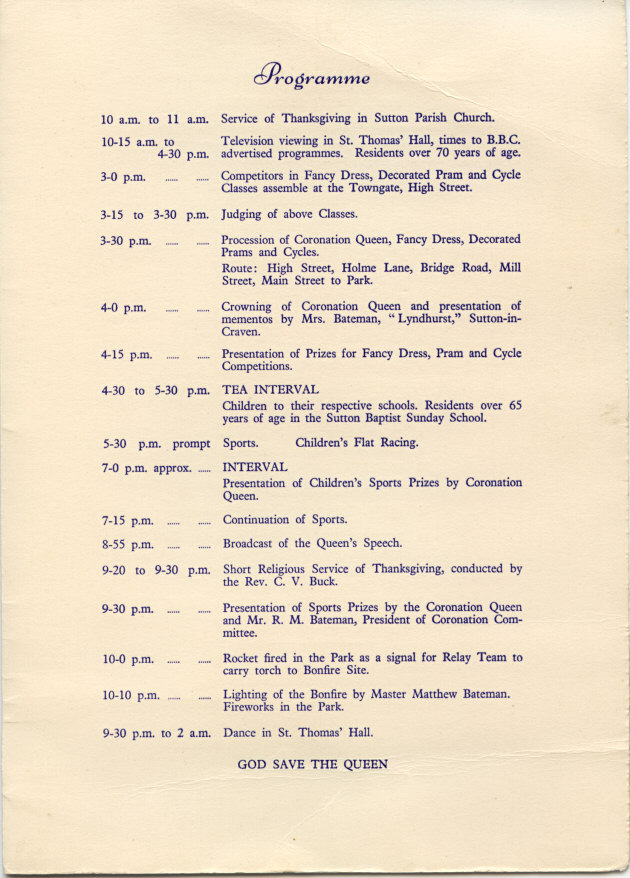 From Mike Towers:
Programme of celebration and events held in Sutton Park for Queen Elizabeth Coronation 2 June 1953.
My father was involved with Glusburn Institute Amateur Dramatics and had all the grease paint and I was made up as a one-legged organ grinder with a tinkle-airy box on a stick and a monkey on top and entered into the 8yrs and under Fancy Dress winning first prize of a box of Rowney watercolour paints, which, I must admit, I have to this day. I don't know who the Coronation Queen was but remember it as a really nice summer's day.
Click to download a high-resolution copy of the programme in PDF format