Sutton-in-Craven County Primary School
Miss Wilson's class c1952

With thanks to David Laycock for sending the scan via Maurice Atkinson.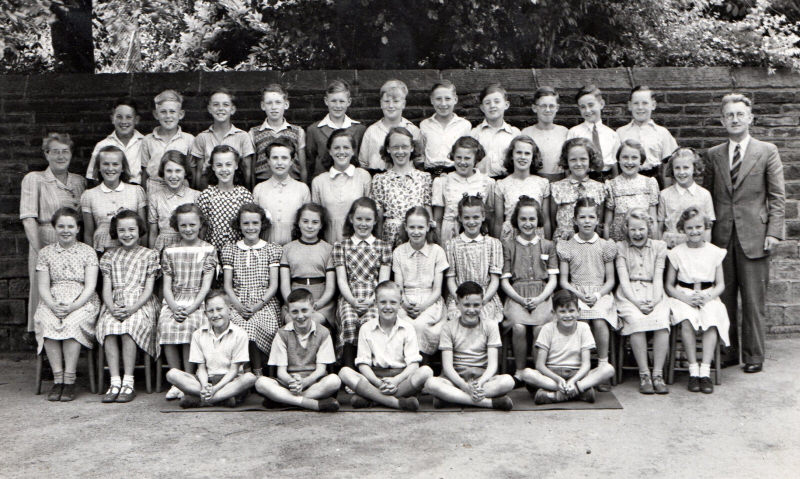 click the image to see a larger version
BACK ROW
Barry Turnbull
John Steel
Ken Broadhead?
Frank Morrel
Peter Leather
David Laycock
John Wilson
Roy Ashworth
???
Kenneth Allsop
Stuart Thomas
THIRD ROW
Miss Rebecca Wilson
Elizabeth Baldwin
Norah Warin
Jean Reay
Margery Birtley
Christine Briggs
Valerie Fryers
Audrey Masters
Francis Hayton
Rita Edmondson
Christine Hodgson
Janet Simons
Sydney Laycock
SECOND ROW
Jean Earle
Hazel Snowden
Sandra Wilkins
Stephanie Shuttleworth
Noreen Hughes
Elizabeth Barrett
Andrea Shuttleworth
Anne Currie
Ann Vollentine
Kathryn Townend
June Dickenson
Gillian Brown
FRONT ROW
Eric Brown
Fred Butterfield
Nigel Teal
Phillip Baker
Ivan Monkhouse


Does this photo bring back any memories for you?
If so, please look in the forum section and add a message, or email the webmaster.