With thanks to David Rhodes.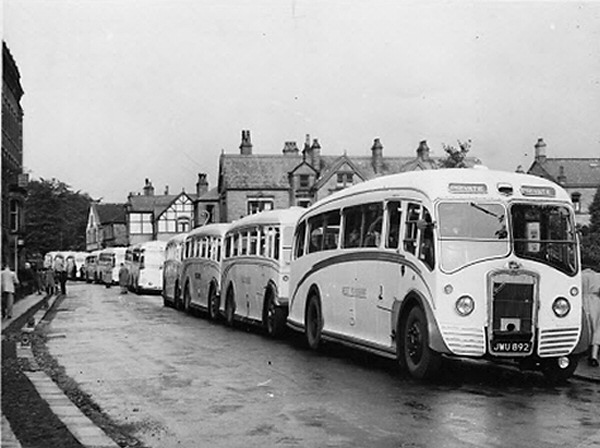 Note from David Rhodes:
The photograph came from my late father's effects. He was George Rhodes, he worked for West Yorkshire Road Car. On the rear of the photo it says "Glusburn Mills outing 12 coaches, July 19th 1952". I wouldn't like to see the chaos created if they parked like that now!