Sutton-in-Craven County Primary School
Top Class Standard IV Miss Wilson's class 1951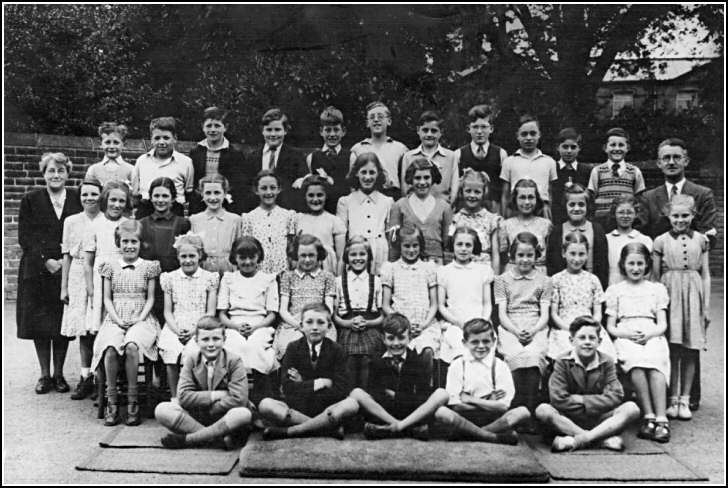 With thanks to Rita Chadwick (nee Overend) for sending the scan.


BACK ROW
Miss Wilson
Roger Barrett
Alan Sharpe
Ronnie Eldrick?
Christopher Sheard
John Binns
Peter Williams
John Kippax
Barry Craven
Alan Smith
Leslie Holmes
Ronnie Pritchard
Mr Laycock
THIRD ROW
Florence Howard
Kathleen Stead
Joan Barrett
Rita Overend
Pat Shorrocks
Norma Butterfield
Mary Hinchcliffe
Barbara Mullany
Judith Snowden
Ruth Platt
Janet Hardacre
Rita Stirk
Audrey Markham
SECOND ROW
Maureen Dixon
Betty Morrison
Jackie Curry
Joan Riddihough
Edith Woodhead
Deirdre Hutchinson
Doreen Sharp
Constance Woods
Margaret Warin
Gwen Burfit
FRONT ROW
Jim Snowden
Allan Butterfield
Steven Bloomer?
Bruce Grime
Clive Fifoot


Does this photo bring back any memories for you?
If so, please look in the forum section and add a message, or email the webmaster.