Walk through Ravenstones 1950
With thanks to Denis Pickles for providing the scan and comments.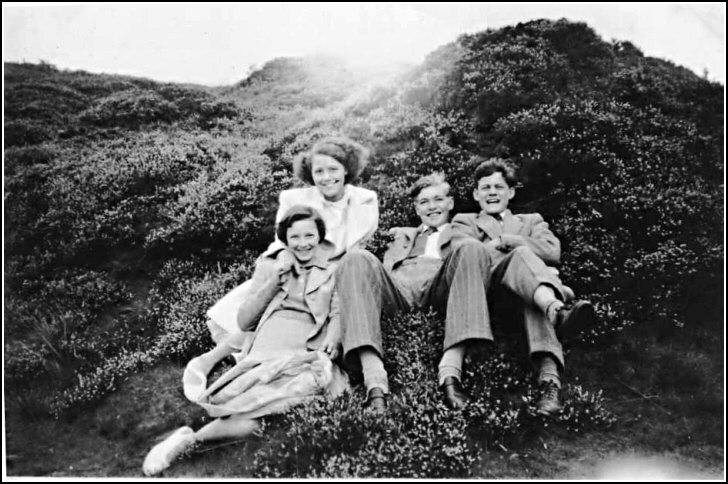 Photo taken at the Ravenstones in 1950 on the footpath through the quarry to the Big Rock, which is now closed to the public. It features Doreen Palfreman (nee Brook), Shirley da Sonnaville (nee Ellison), Myself (Denis pickles) and my dear friend Peter Wilcock who was in the village on holiday from Quebec.