With thanks to Robin Longbottom for providing the scans and notes.


Fred photographed at Rose Mount about 1930 (Low Fold House in background). He is kitted out as Tom Mix, the cowboy, and rode in the Sutton Gala. Fred had won the cowboy saddle in competition and in his younger days was well known for his trick riding, including standing on the backs of two horses at the gallop. (Photo courtesy of Tony Ingham.)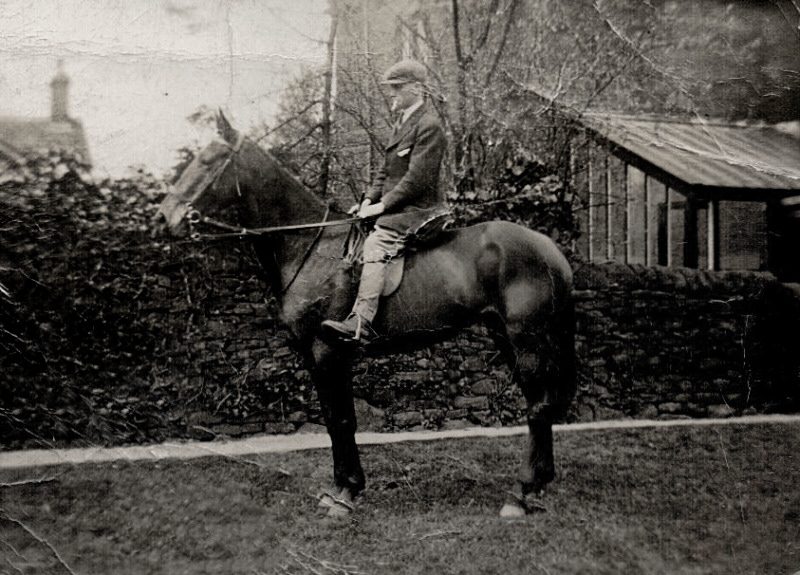 Fred outside Rose Cottage (Alister House) about 1950. His father, Tom, was a horsebreaker and horse dealer and worked out of Crag Farm. He later took the stables and cottage at Springfield, Sutton Lane, Eastburn. In his later years Fred worked repairing saddles and horse tack at Rose Mount. I've watched him strip a saddle down to the 'tree' and completely rebuild it. I also recall him making two pairs of boots for a dog, a bull mastiff I think, which had cracked pads.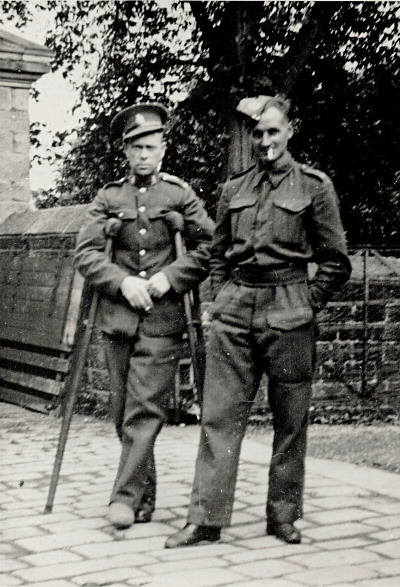 Fred on left with Clifford Riley at Springfield Stables about 1946. Fred joined the Royal Army Veterinary Corps prior to WWII and was amongst the last of the British army to be deployed on active service as mounted cavalry. He served in Palestine undertaking regular mounted patrols until the force was mechanised in 1941. Fred is on crutches following a riding accident. Clifford Riley served with the Royal Engineers in France and Germany and was also a keen horseman.