Sutton Athletic Club 1921
With thanks to Derek Holmes for providing the scan.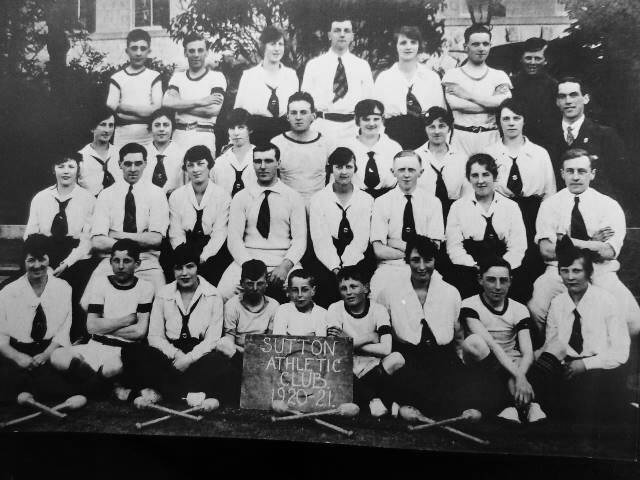 Derek Holmes, formerly of Cross Hills and now living in Burnley wrote:
Second row, first on the right is Percy Smith of Sutton.

David Laycock wrote from Australia:
I'm not sure but I think the girl on the front, far right may be my mother Ada Bracewell.