Ezra Laycock's bus on Sutton High Street c1912
With thanks to Dr John Laycock for providing the scan from the David Smith collection.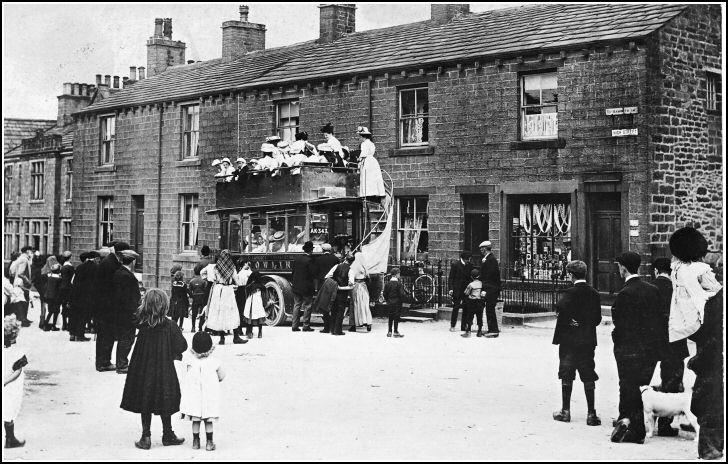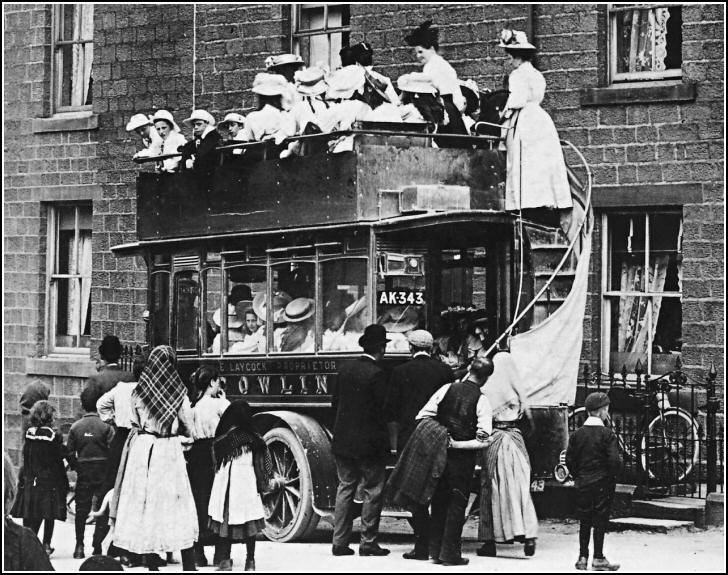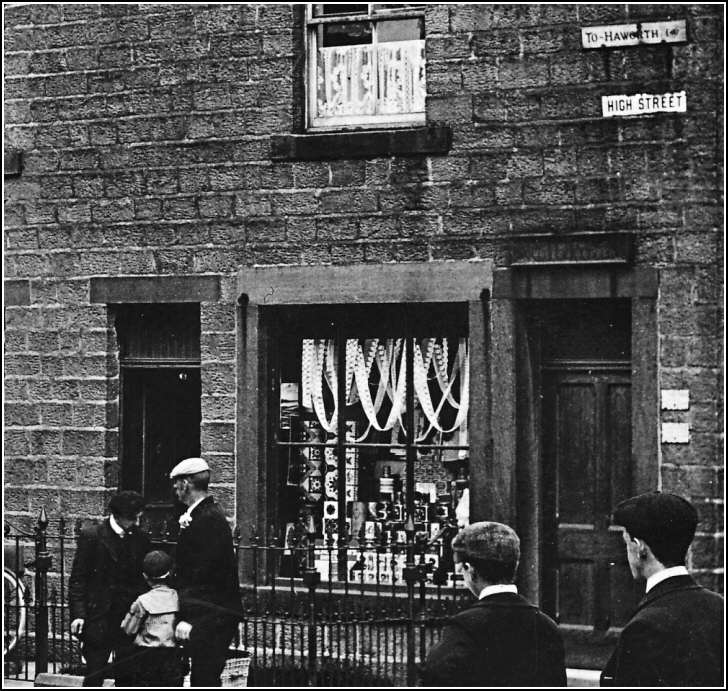 You can read the fascinating story of Ezra Laycock on the Cowlingweb site in
Philip Lingard's "FIRST BUS IN YORKSHIRE - THE HISTORY OF EZRA LAYCOCK" article.


Update February 2013 by Peter Walford of Tasmania:
I believe the photograph dates from 1912 or later, as the proprietor is given on the side of the bus as "E Laycock". Up to 1912, Mr Laycock was in partnership with a Mr Stephenson, and "Laycock & Stephenson" appeared on the buses. The bus in your pictures (made by Milnes-Daimler in 1906 and Mr Laycock's second motor bus) lasted until about 1920.