Sutton United Football Club c1910
With thanks to Malcolm Reid for providing the scan and Dr John Laycock.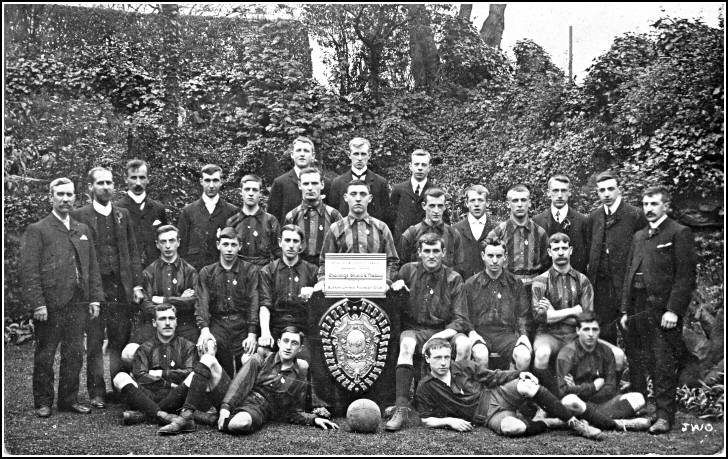 There isn't a date on the photo, but the card above the shield says "Keighley and District League", "Challenge Shield & Medals" and "Sutton United Football Club". The players are all wearing their medals.

The Keighley and District League was formed in 1905. Does anybody know when Sutton United won the Keighley Challenge Shield?