With thanks to Malcolm Reid and Dr John Laycock for the scan, and James Kidd for the update.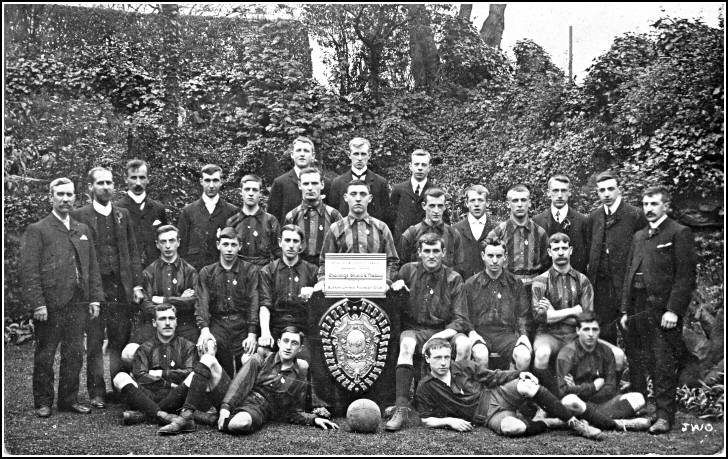 The card above the shield says "Keighley & District League", "SEASON 1905-6", "Challenge Shield & Medals" and "Sutton United Football Club". The players are all wearing their medals.

The Keighley and District League was formed in 1905. Click the photo to see a high-resolution version.

Update January 2019 from James Kidd:

My grandfather was the goal keeper. His name was James Kidd. Below are the photos of the front and back of his silver Sutton United Keighley DL medal, this was from the 1905-06 season.