Sutton Baptists Sunday School, circa 1909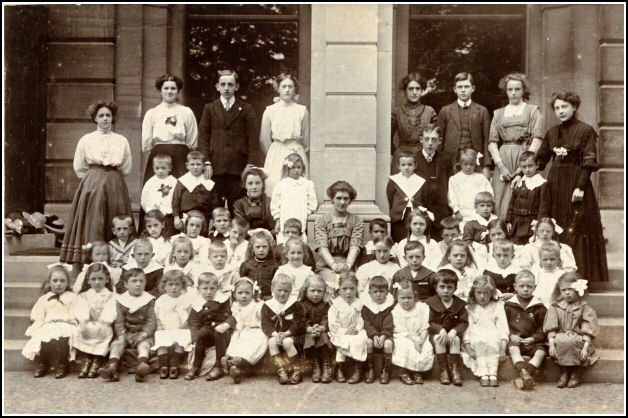 Alan Pickles provided this photo and the following message...


"My father is 4th from the left, 2nd row (he was born in 1904 looks about four).
Man on back row left is Cyril Midgley, lady next to pillar on right is Jessie Whitaker."

March 2007, Denis Pickles provided this additional information...

"I'm pretty sure that the lady next to Cyril Midgley on the extreme left, was call Miss Clough. Could the lady seated in front of the pillar be Miss Maggie Whittaker?"

April 2009, more details, this time from Rita Chadwick...

"My father Clifford Overend is 5th from the left on the front row. He was born June 1906. I think my Uncle Alec Overend is 2nd from the right on 2nd row from the front."