With thanks to Ashley Dale, South Africa.
Banns of Marriage between James Dale of Sutton and Anna Shields of St Mary's Glasgow.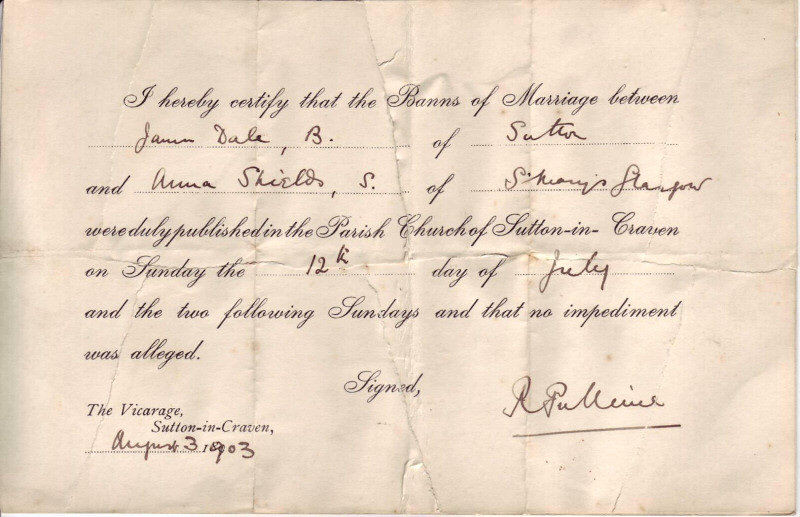 Notes from Ashley Dale

My grandfather and grandmother had their banns read in the church in Sutton-in-Craven. James (a carpenter by trade as was his father) was the son of Thomas Dale (b 1853 in Glusburn) and Ellen Warner (Werner?). James had two siblings, Fred and William H. Dale, all born in Glusburn.