Sutton Mills c1900
With thanks to Tony Ingham for providing the scans and comments.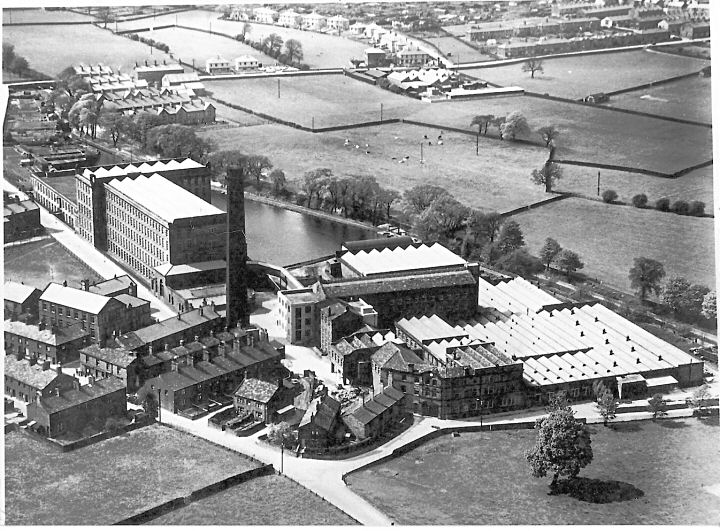 This shot taken in the 1930s. The houses on Holme Lane are just being built, then lower and to the right there is the Sutton Football Club pavilion*.

*The field I am referring to is the triangular shaped field on the top right of the photograph. There is a small building in the left corner and it's just possible to see part of another small building in the opposite corner. There also appears to be a cricket pitch in the photograph.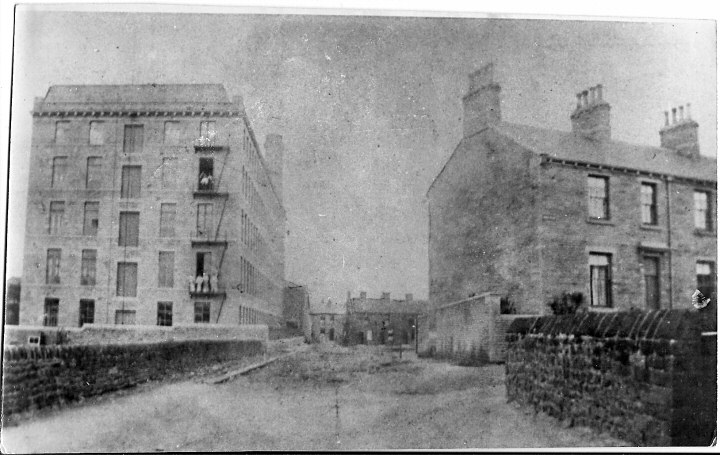 View of Mill before the second extension was added c1890. Picture below shows the second extension.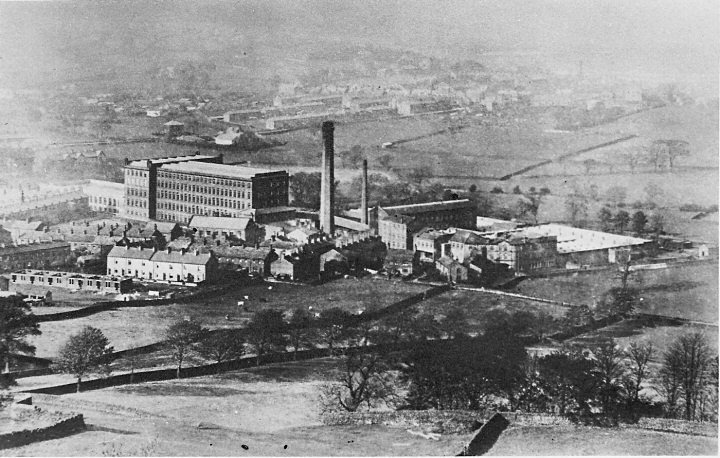 Second extension added, note Dixon Street is just being built behind Tetley Row (now demolished).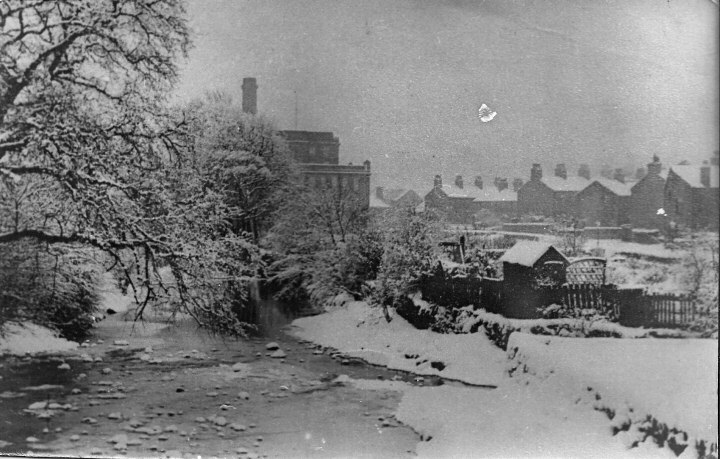 First phase of extension being built c1900.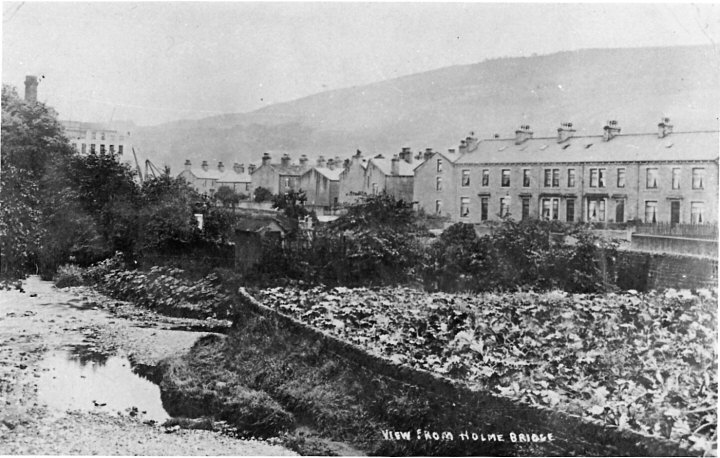 Phase two of the extension being built 1910.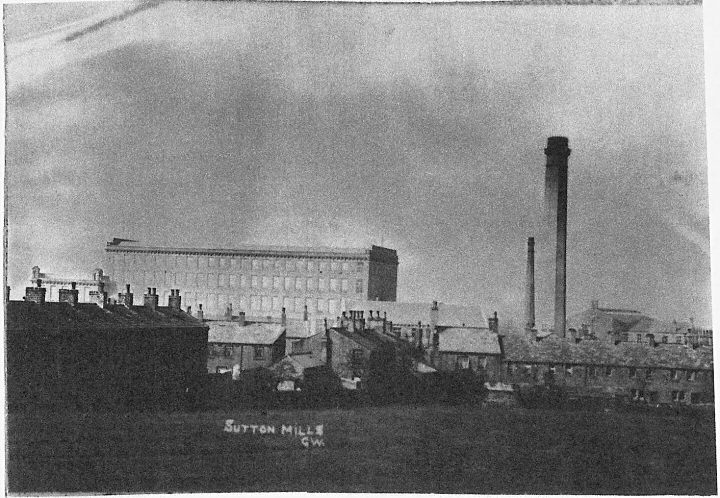 View of Mill showing Albert Street to the left and Tetley Row on the front right.
No Dixon Street or Ravenstone Gardens at this point c1900.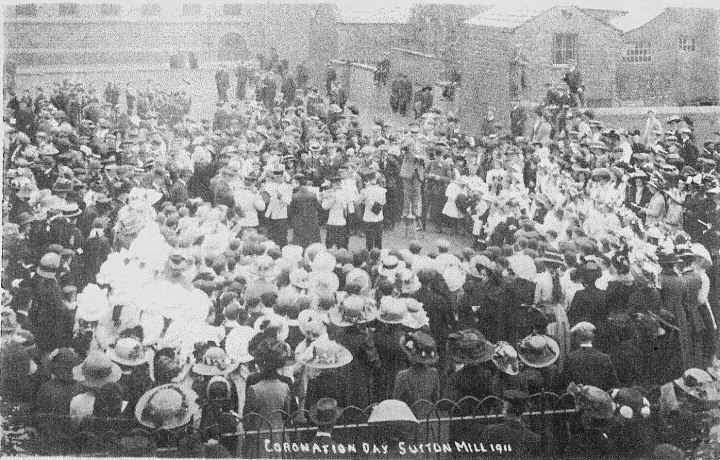 Coronation Day in the Sand Park opposite Sutton Mill.



Reflection of Mill in Mill Dam
where the Barrett Estate has now been built showing old mill and first phase of new mill c1890.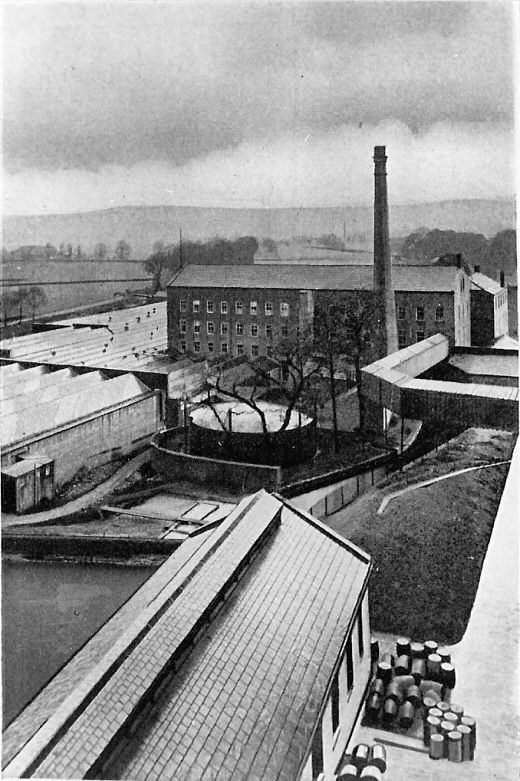 Old Mill and weaving sheds, sud ponds and gasometer.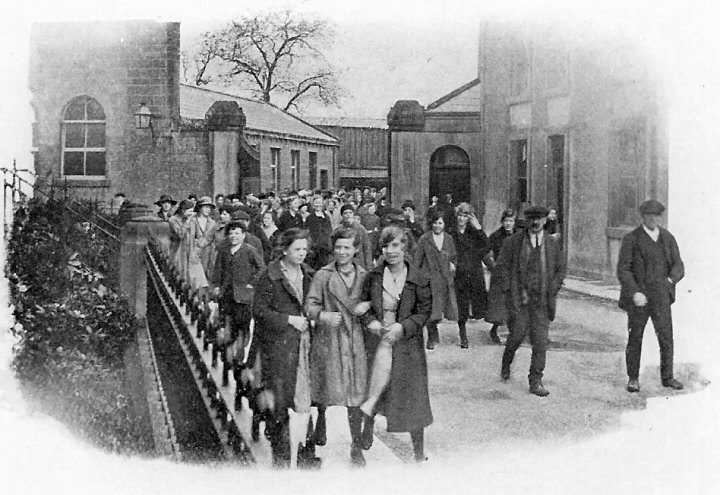 Hometime - workers leaving the Mill on Mill Street opposite the Institute and old Co-op
(the latter is now demolished).