William Hargreaves & family, Wood Top Farm c1888
With thanks to Roger Davy for providing the scan.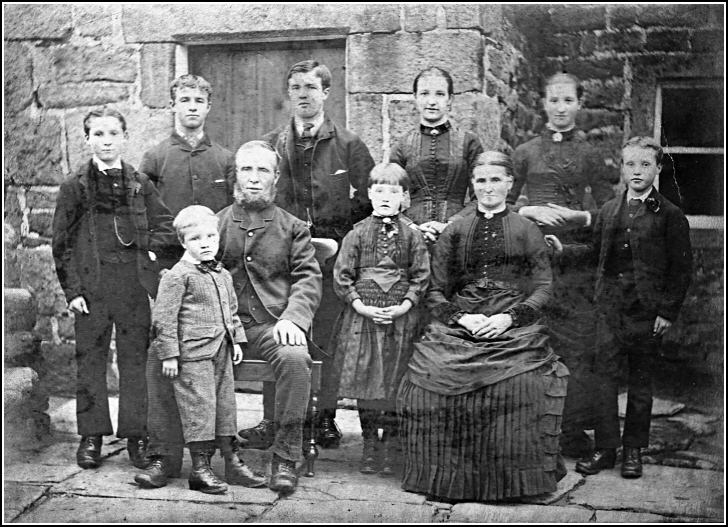 Click the image to see a larger version.

Roger wrote:

Here is a photo of my great-great grandfather William Hargreaves and his family outside Wood Top Farm. I believe it was taken circa 1888.

Left to right are,
back row: David (1874-1952), James (1870-1953), Alfred (1867-1941), Mary-Ann, my grandmother, (1865-1922), Sarah (1872/3-1896).

Front row: Fred (?-?), William Hargreaves (1836-1922), Hetty (1881-1949), Hannah Hargreaves (1836-1902), and William (1877- ? )

After Fred died my father bought the farm and land in 1965 for £1200! It was eventually sold on in the mid 1980's.