With thanks to Barbara and Allen Chapman for sending the scan.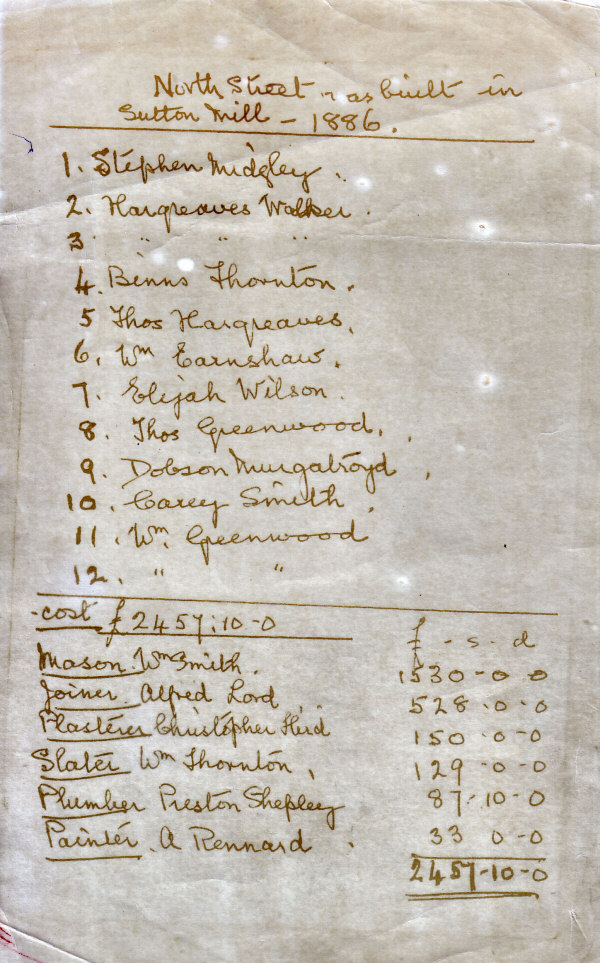 Notes from Barbara:
This is a scan of a list given to Allen by Miss Maggie Whittaker who lived in the bottom house of Gordon Street. We have had this for over 40 years.

The list shows the cost of building North Street in 1886 along with the names of the people who originally bought the houses, numbered 1 - 12.

Some people have the opinion that this row of houses was built by the mill owners, but that wasn't the case, they were privately built.

The costs and names of the tradesmen are listed at the bottom.