With thanks to Terry Longbottom for providing the scan.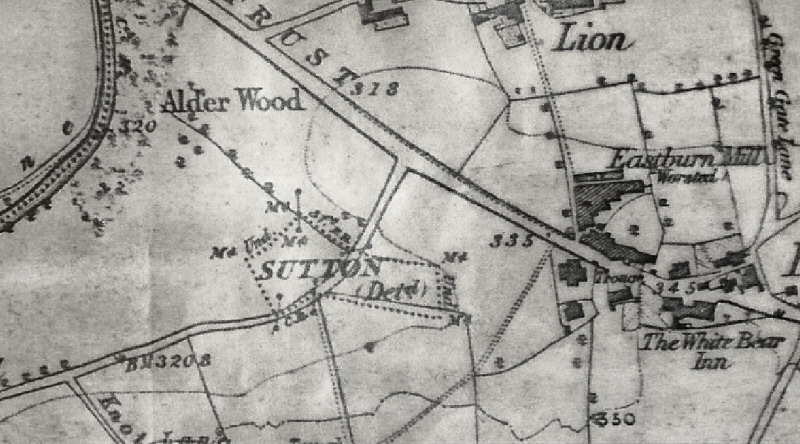 Map shows a "detached" part of Sutton at the bottom of Sutton Lane.

Notes from Terry Longbottom
In the 1950s the Ten Acre field was owned by T & M Baistows and farmed by Austin Pighills. It was used for horse racing, sheep trials and motorcycle racing. The land across the lane was farmed by John Perry Gill who was also keen on dog trials.

Does anyone have any more information about this?