Sutton-in-Craven Village Plan 2006
Social Activities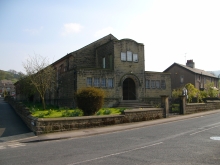 Social activities within the village of Sutton-in-Craven include:

Line Dancing

A Tea Dance

Ballroom Dancing

Art Club

Flower Club

Bowling Club

Cricket Club

Football Club

Sutton Amateurs

Live entertainment on an occasional basis

Girls' Brigade

Children's discos 5-11 years

There is also a large community Bonfire held on 5th November, a Fun Day held on Fathers Day, A children's Christmas Disco and a visit by Santa Claus around the village every year. The Village Committee organise these events and they are extremely well attended by people from the village and surrounding areas.

However, people still wanted to see other social activities. The most popular suggestions were:

Cinema

Guest Speakers

Cubs

Scouts

Brownies

Discos for all ages

Dance Classes

Themed Evenings

Gymnastics

Keep fit

Snooker

Children's Club

Running Club

Pensioners' Party

People were asked if they were willing to organise and support social activities and encouragingly a few people put their names forward.

There was an overwhelming support for providing a meeting place for the youth of the village.

The Village Hall

Park

Park Pavilion

Old Toilet Block

Alvic Field

Thompson's Field

Greenroyd Mill

Senior Citizens' Centre

The Two Schools

The Baptist Church

The Cricket Clubhouse
Action Points
Organise more village social events for all ages

Provide a Youth Centre

Encourage more people to attend events